"The Gate" Acrylic Painting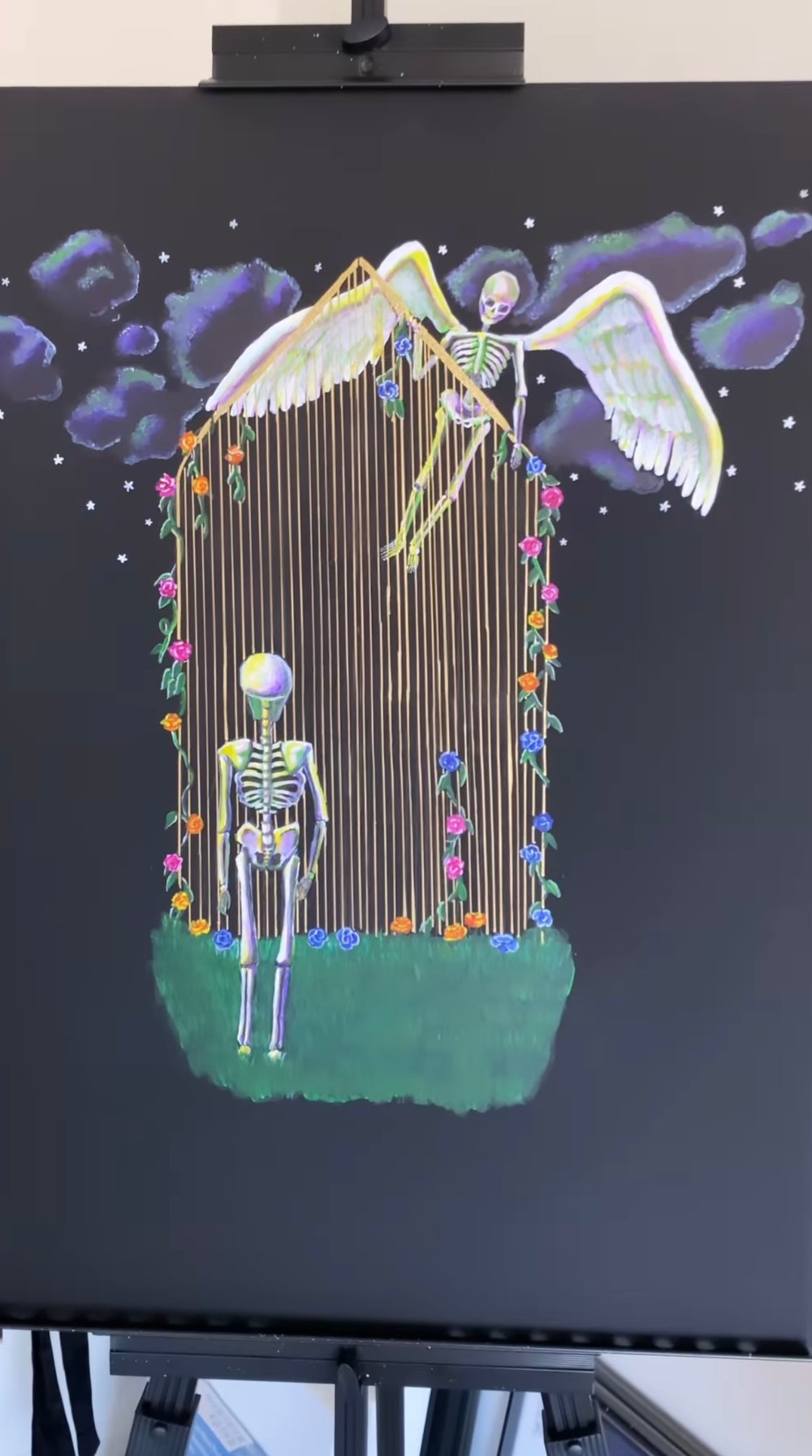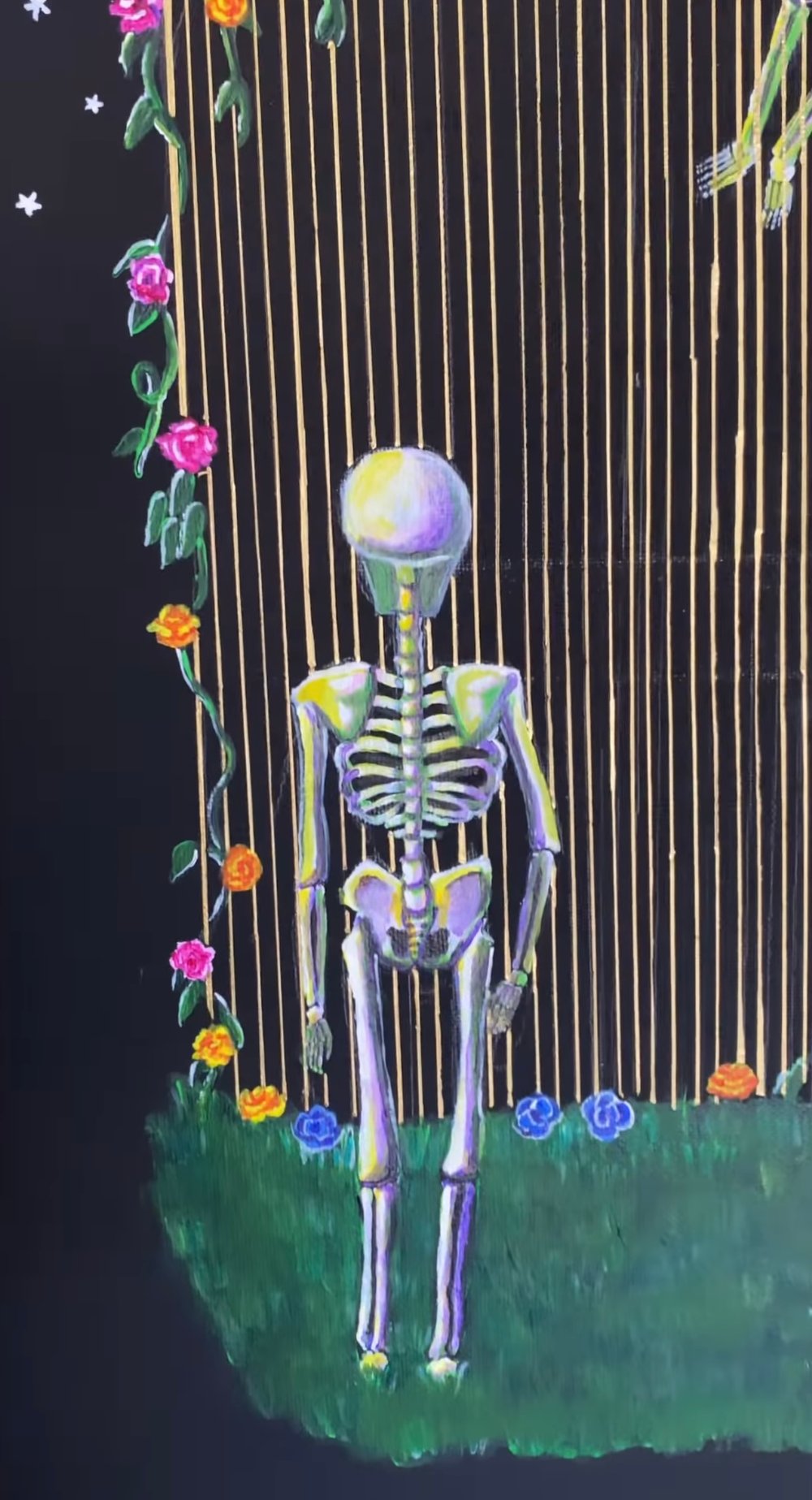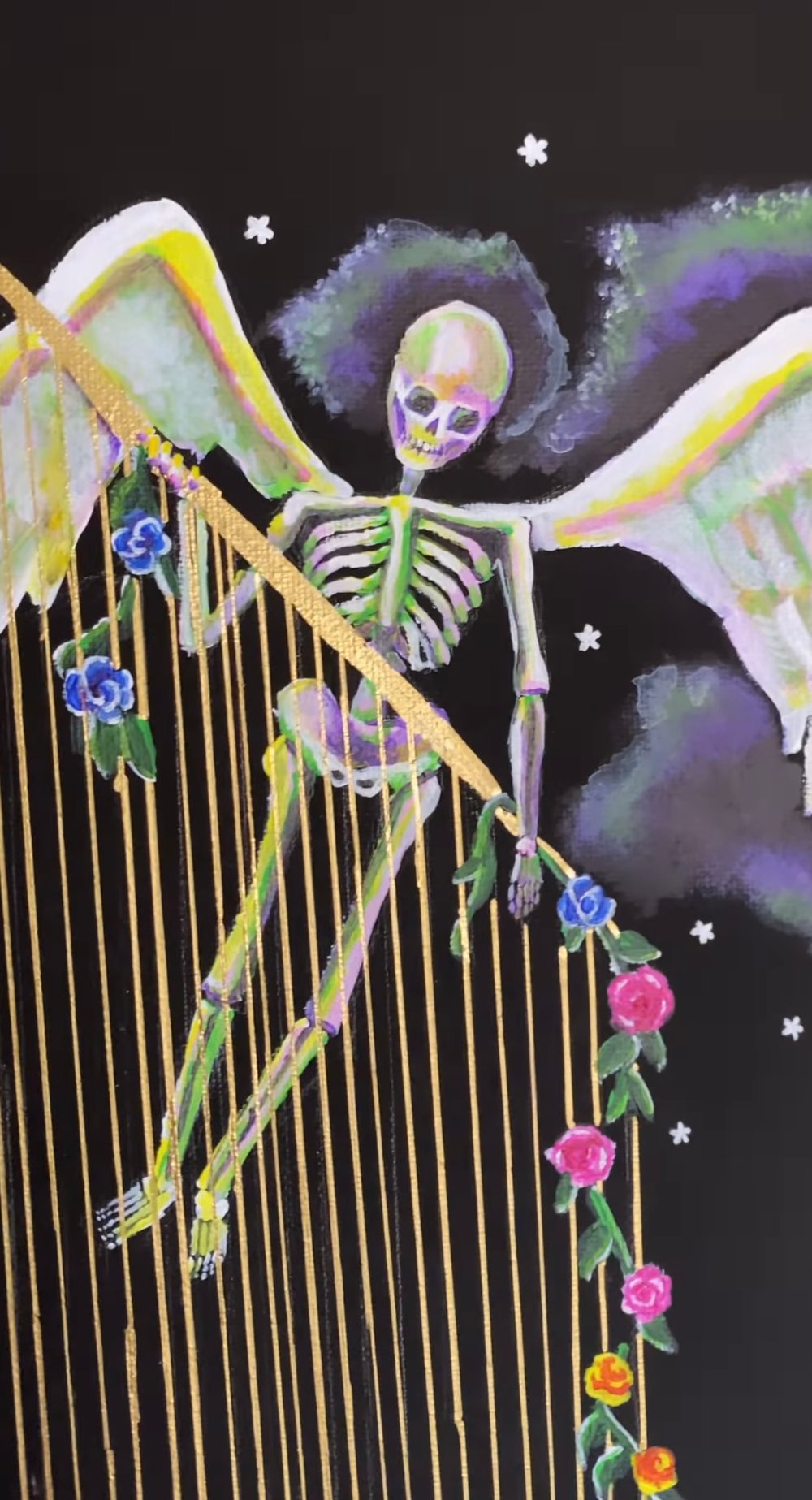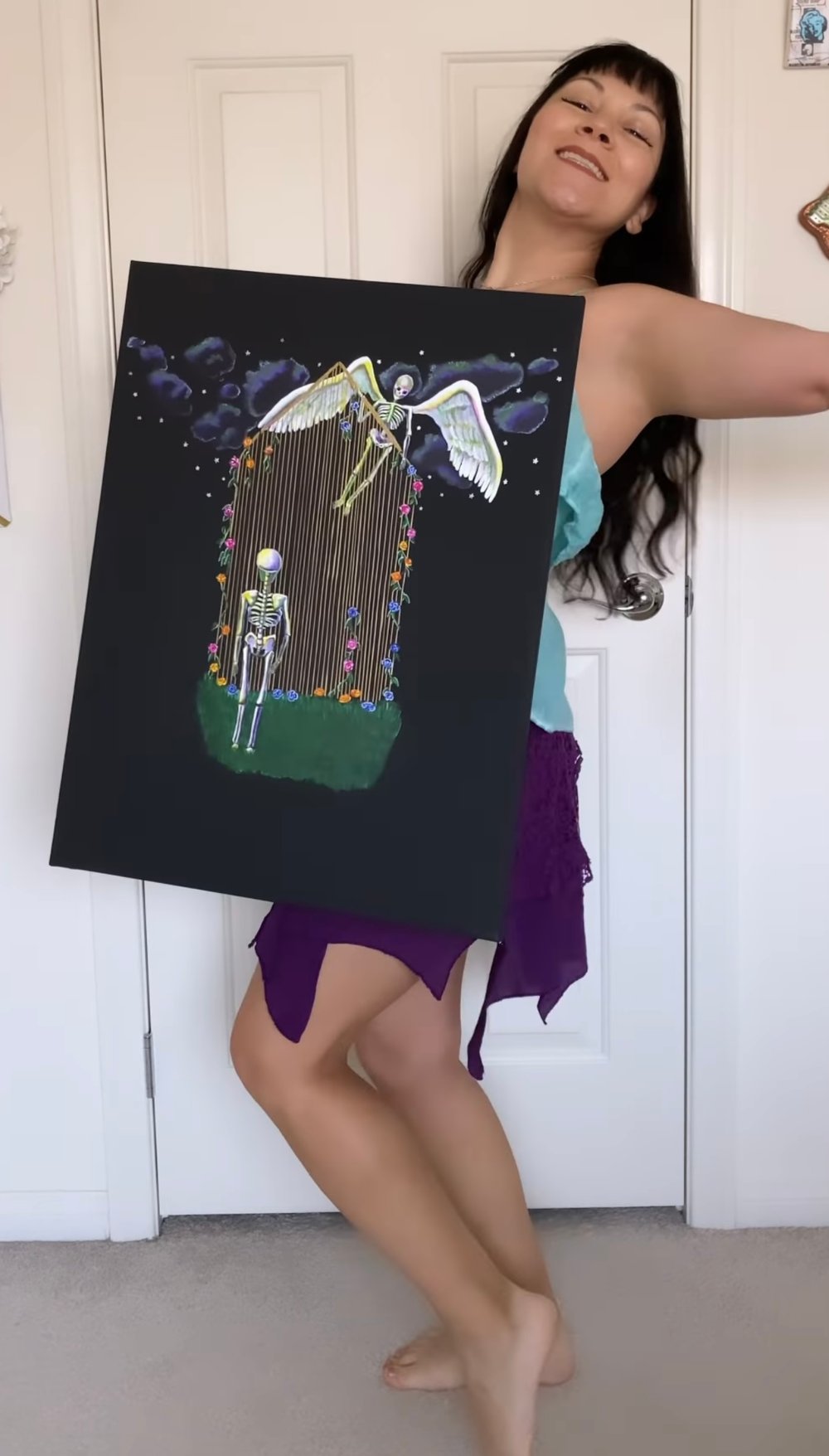 This artwork feels like a scene from a fairy tale. A winged skeleton hovers above a golden gate that is sprawling with flowers. Dark clouds and stars fill the sky behind. An approaching skeleton, viewed from the back, stands before the gate with hesitation.
Acrylic on canvas, varnished to seal. Measures 18x24 inches. Free shipping on all canvas artworks.