"Summer Snail" Heart Shaped Painting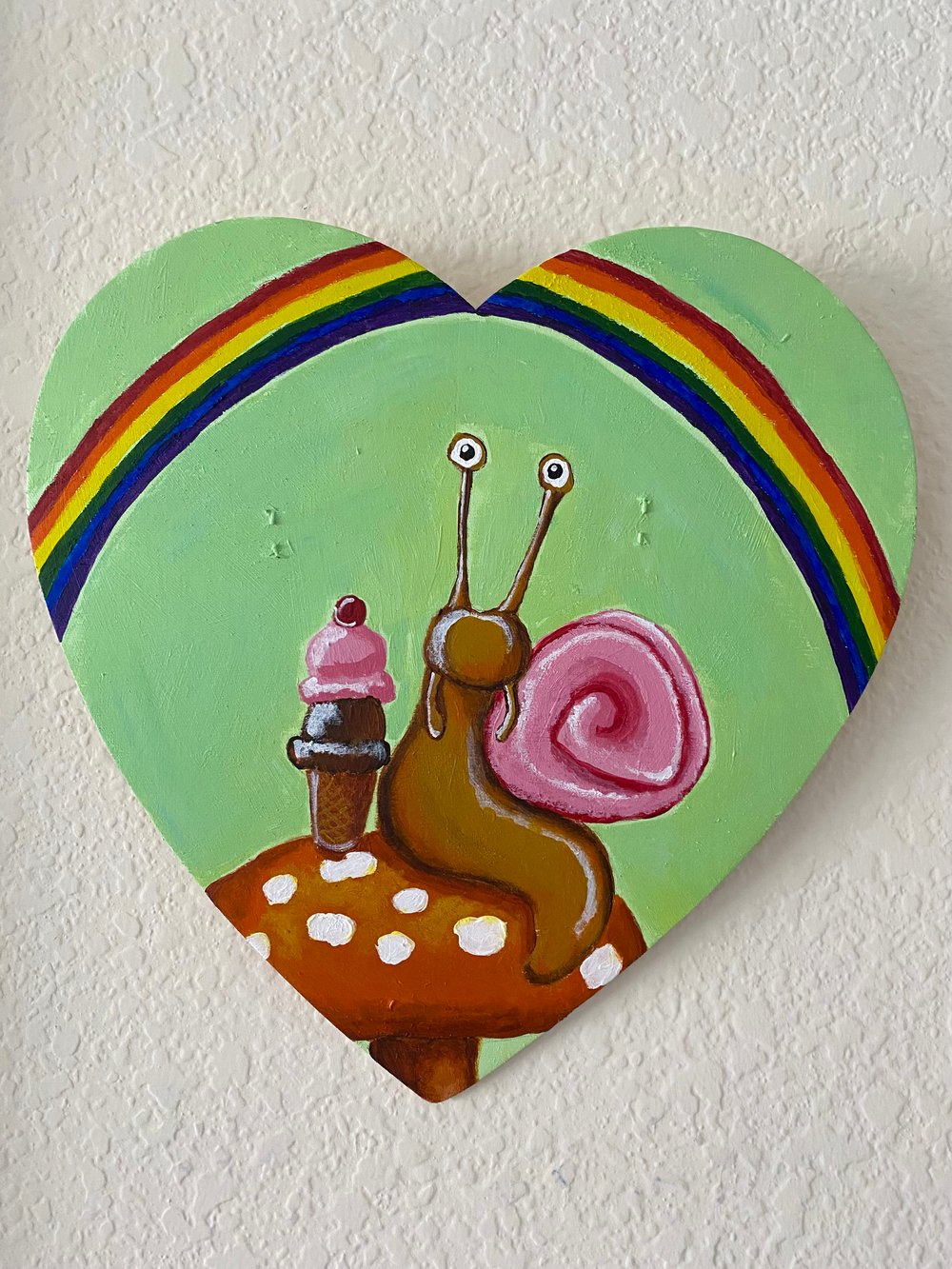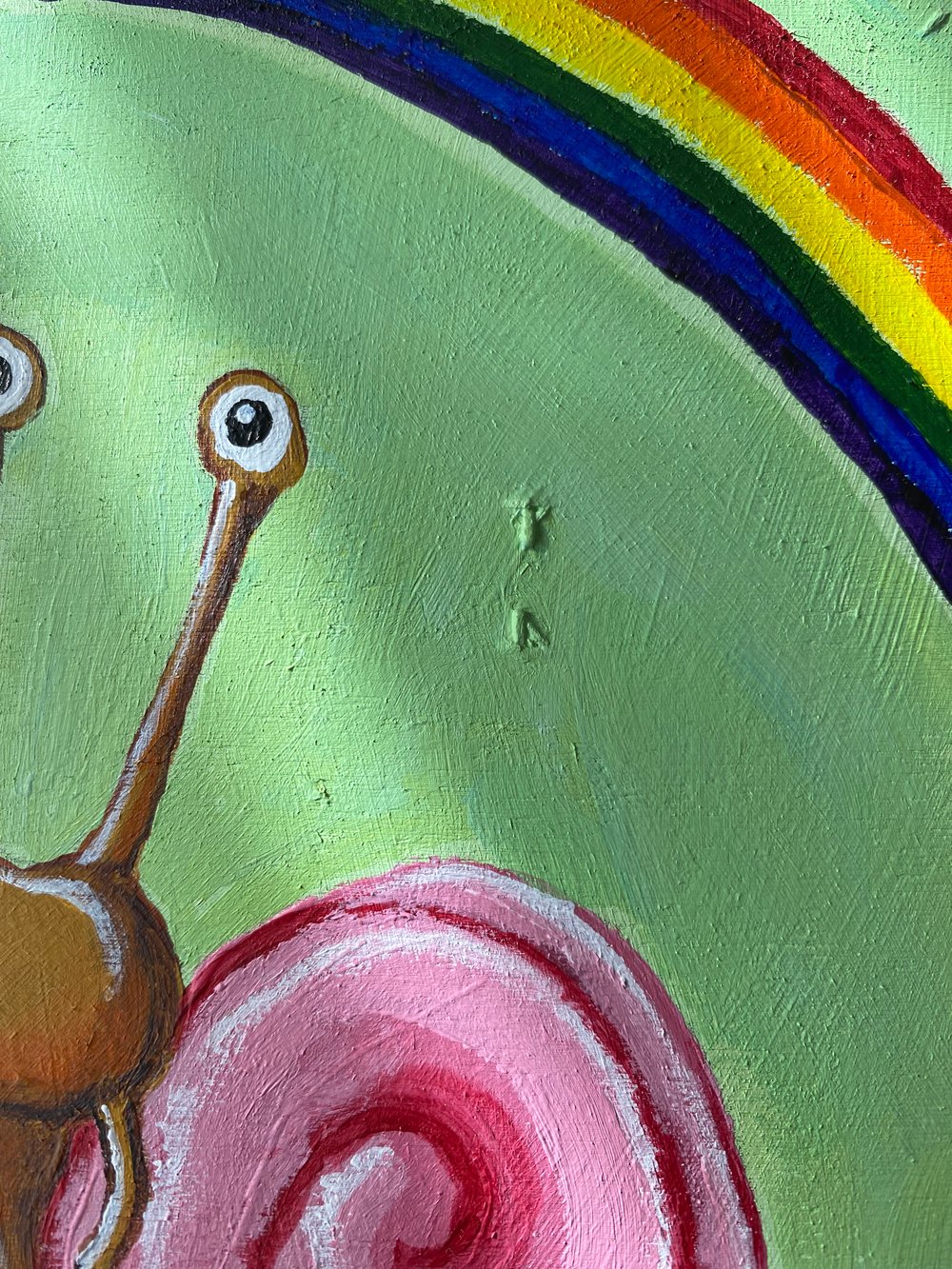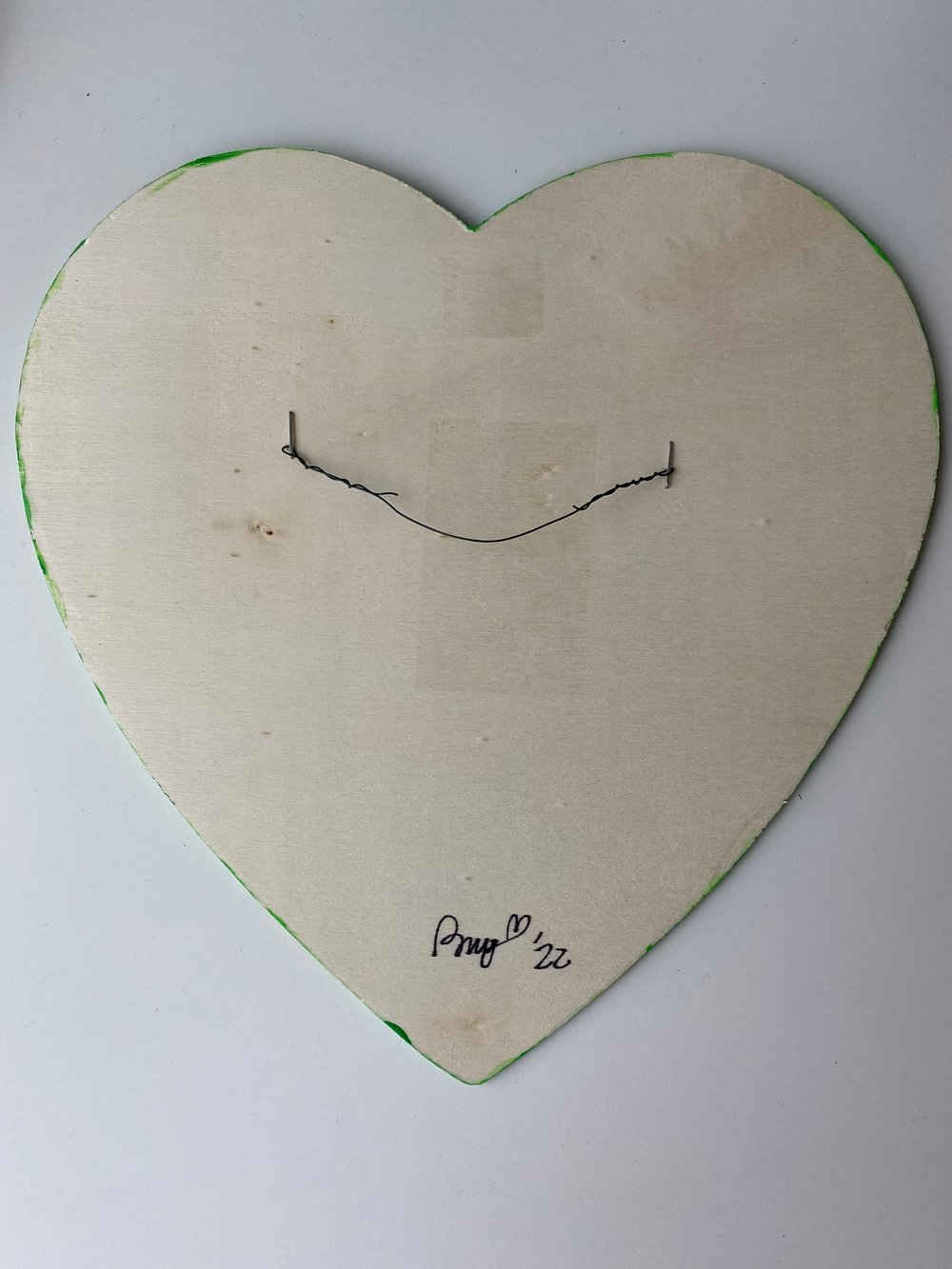 Summer is here and this snail is ready! Captured in whimsical ice cream colors, this serene snail sits atop a rust colored mushroom, ready to devour a frozen treat! The background is shades of cool green and a rainbow straddles the top of this heart shaped wood panel.
Acrylic on wood, varnished to seal. Measures approximately 8.5/8 inches wide by 8.7/8 inches top to bottom at furthest point. Wired on back for easy hanging, PLEASE NOTE that the staples that hold the wire are visible on the side of the painting but have been painted over and will not detract from the piece (see photos). Artist's signature on back.