Skull Unicorn Original Watercolor Painting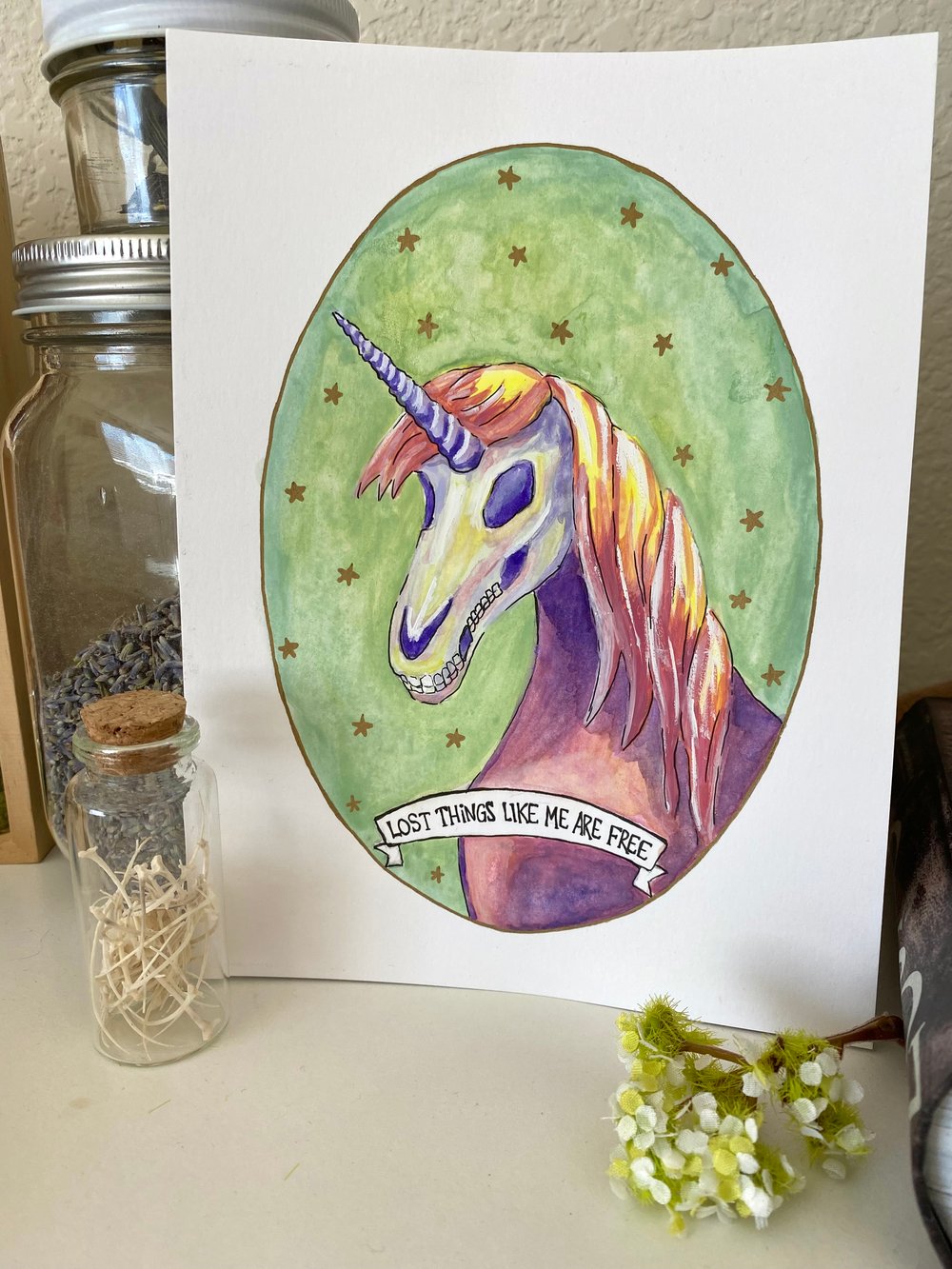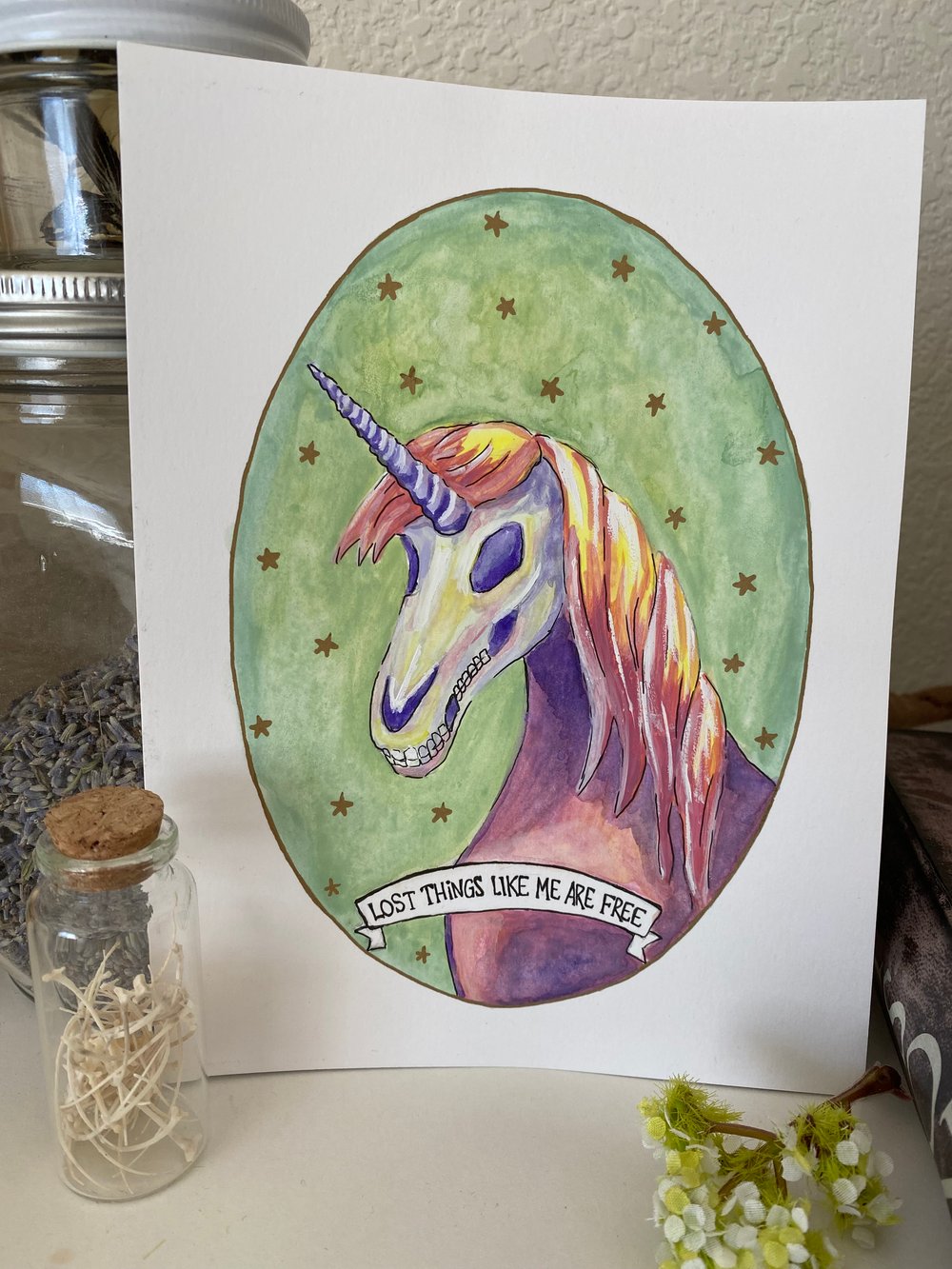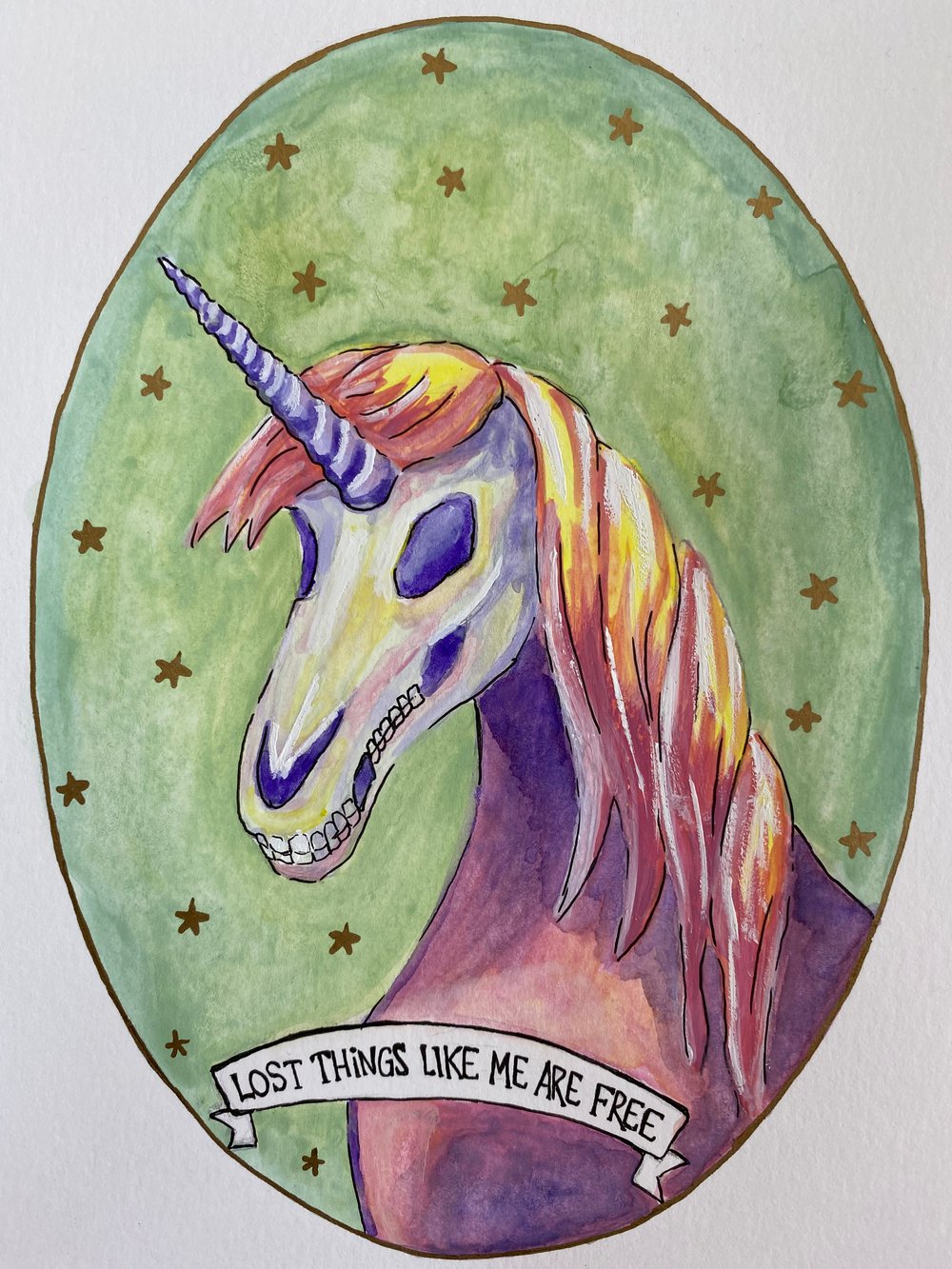 "Lost things like me are free." These words are written beneath a portrait of a skull faced unicorn posing against a green starry background. Notice all the colors subtly captured in the unicorn's skull. A statement piece, to be sure, that combines the whimsical with the spooky.
Piece measures approximately 8x6 inches on white watercolor paper. Media is watercolor and ink. Shipped in cardboard envelope to help prevent bending. If you are outside the US, please contact Skelly Shop directly for a shipping price quote, as international orders are handled on a case by case basis.