"Sgt. Skelly" Original Painting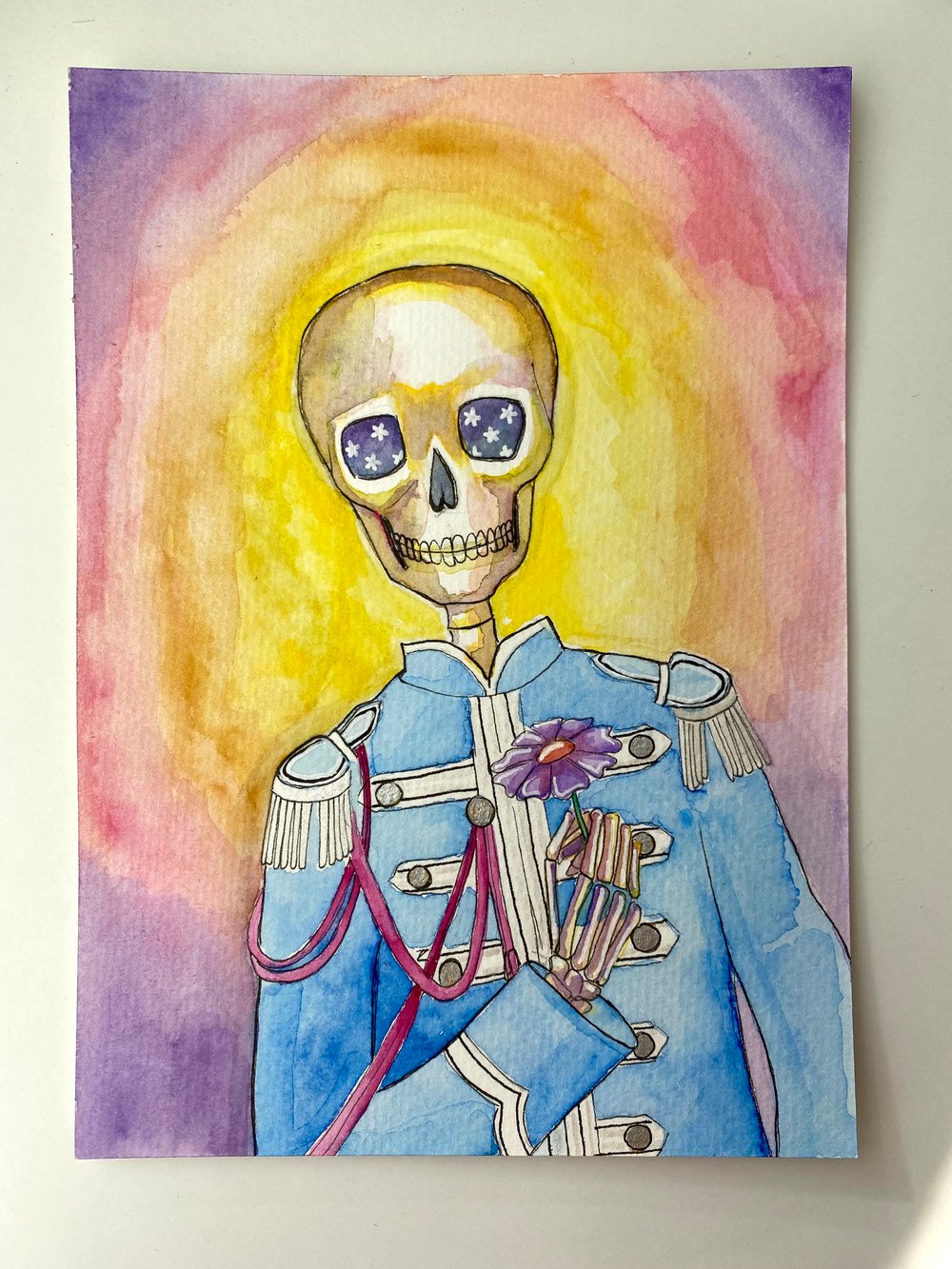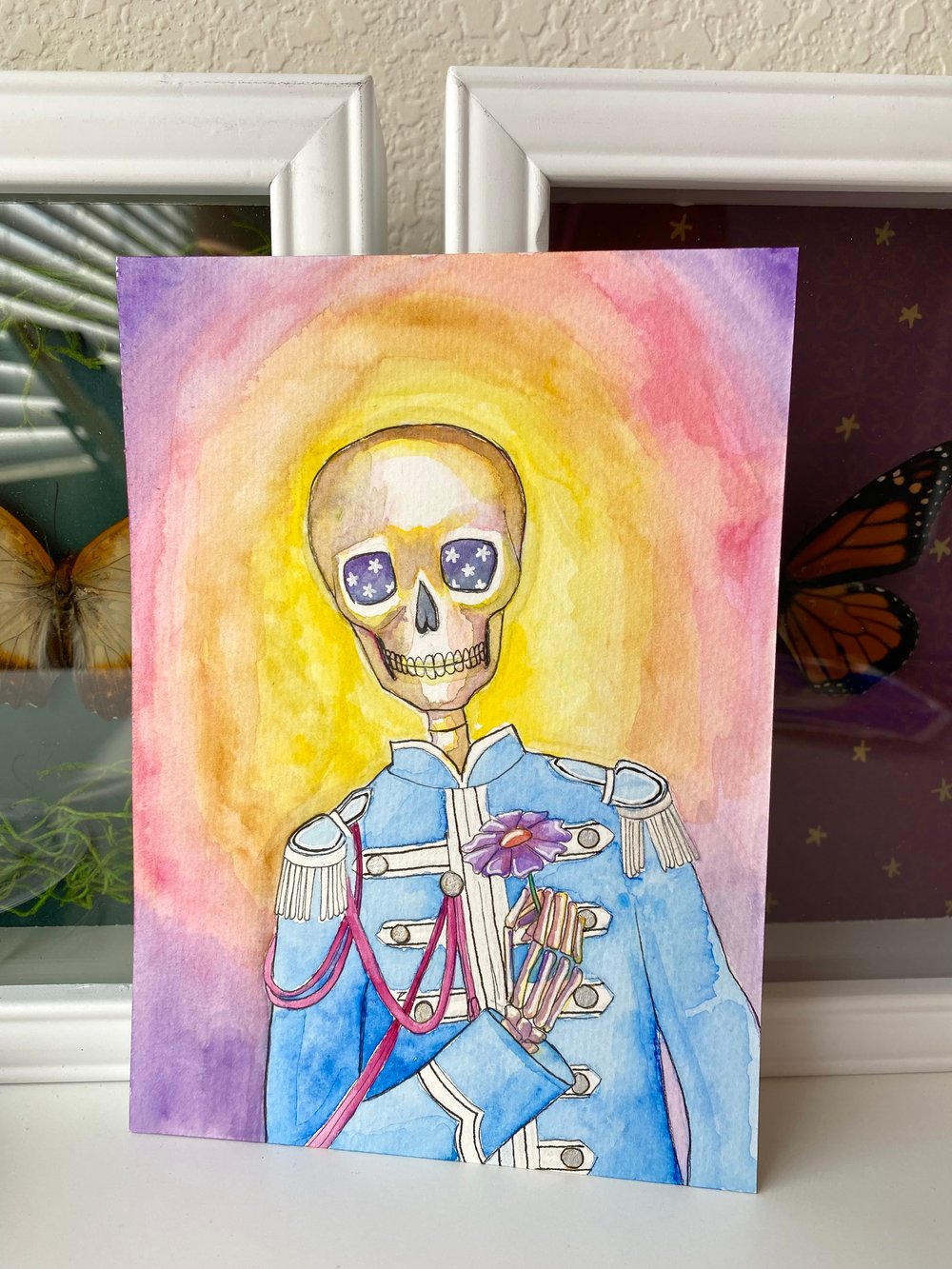 "It was 20 years ago today..." You may recognize the costume in this colorful piece, depicting a starry eyed skeleton holding a flower. Inspired by Paul McCartney's look from the Beatles album Sgt. Pepper's Lonely Hearts Club Band, this is Sgt. Skelly.
Original watercolor and ink piece, approximately 5x7 inches, on watercolor paper. Mailed in cardboard envelope to help prevent bending. Artist signature on back.