Rock'n'Roll Skelly Sticker Pack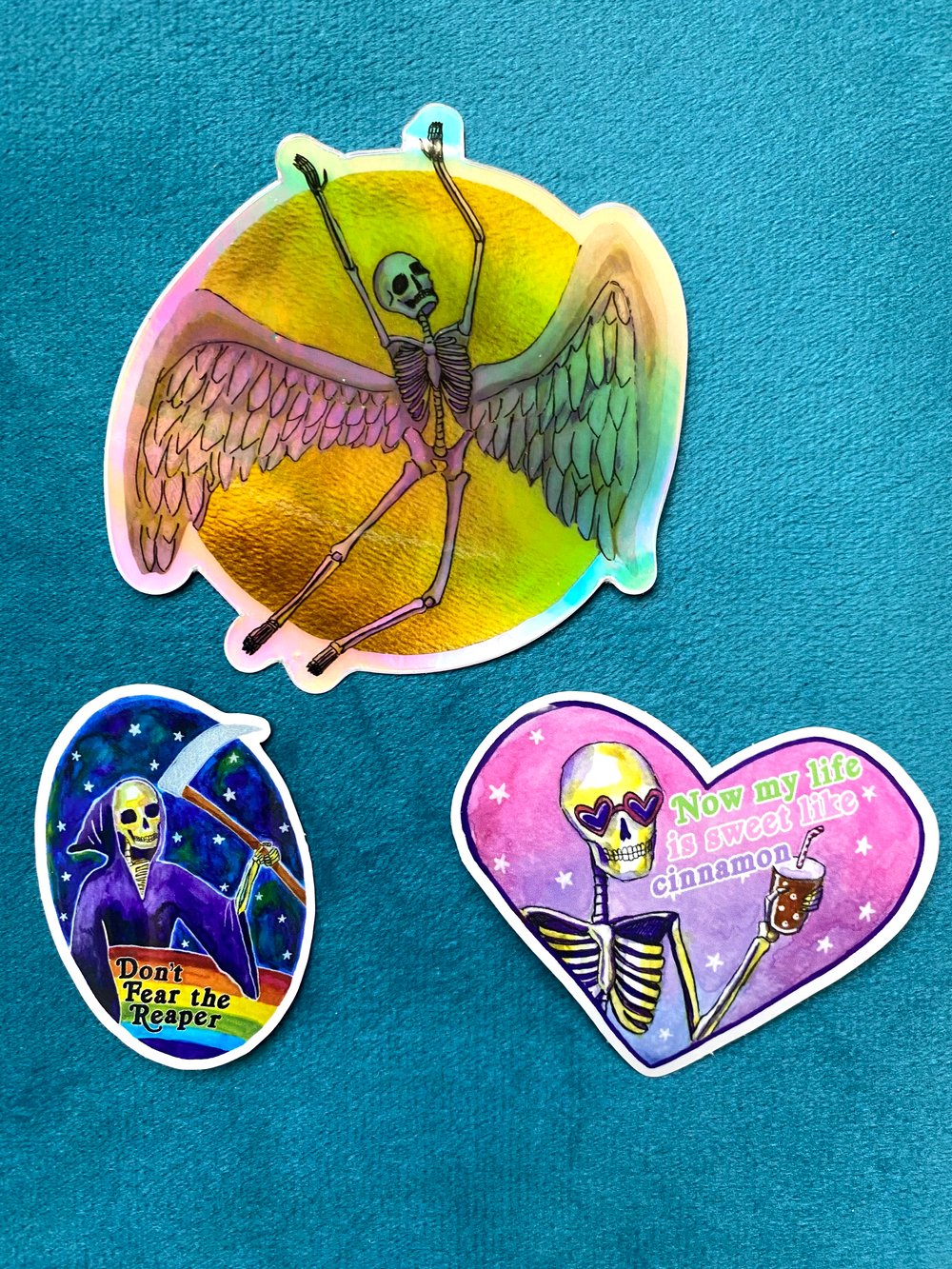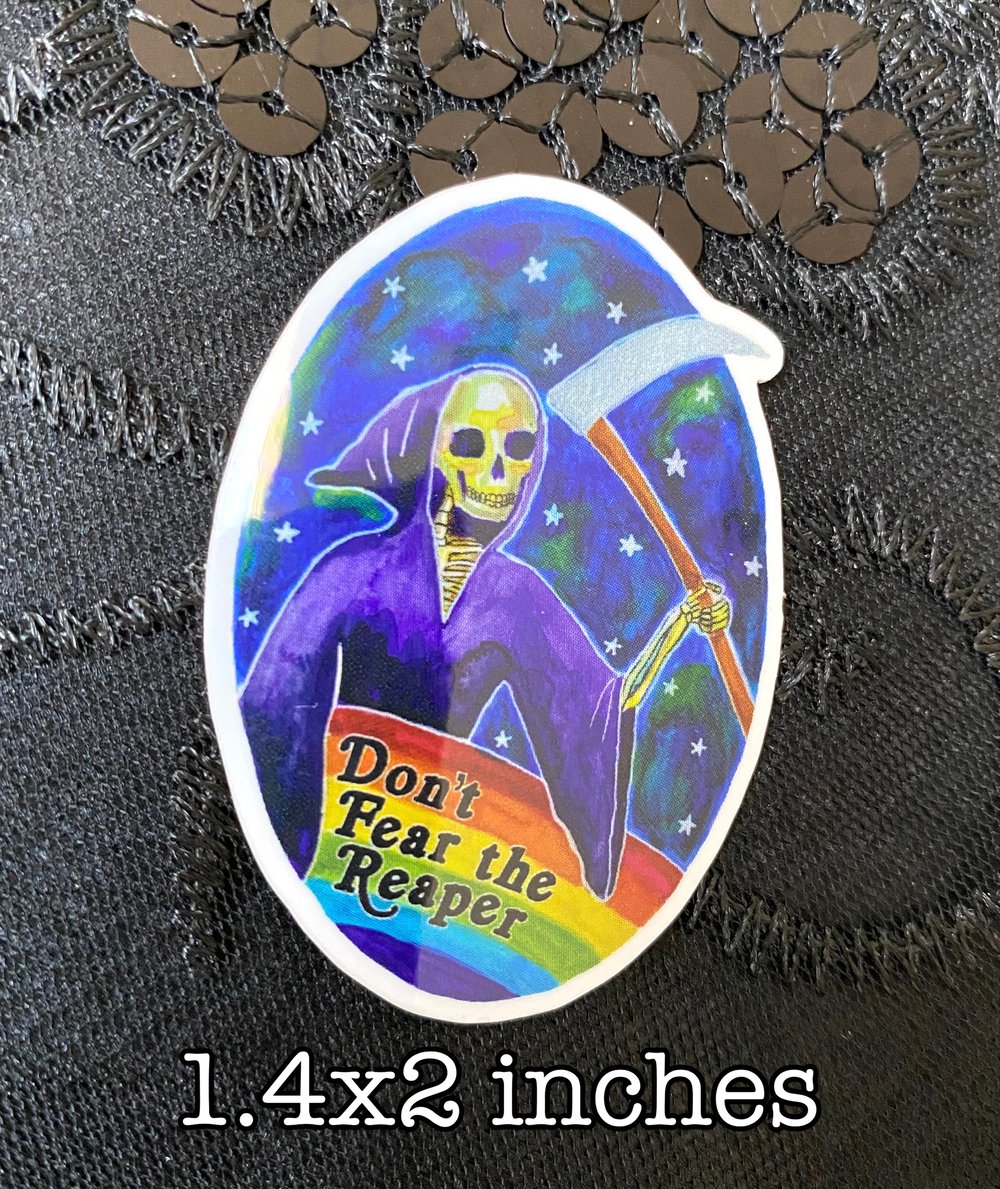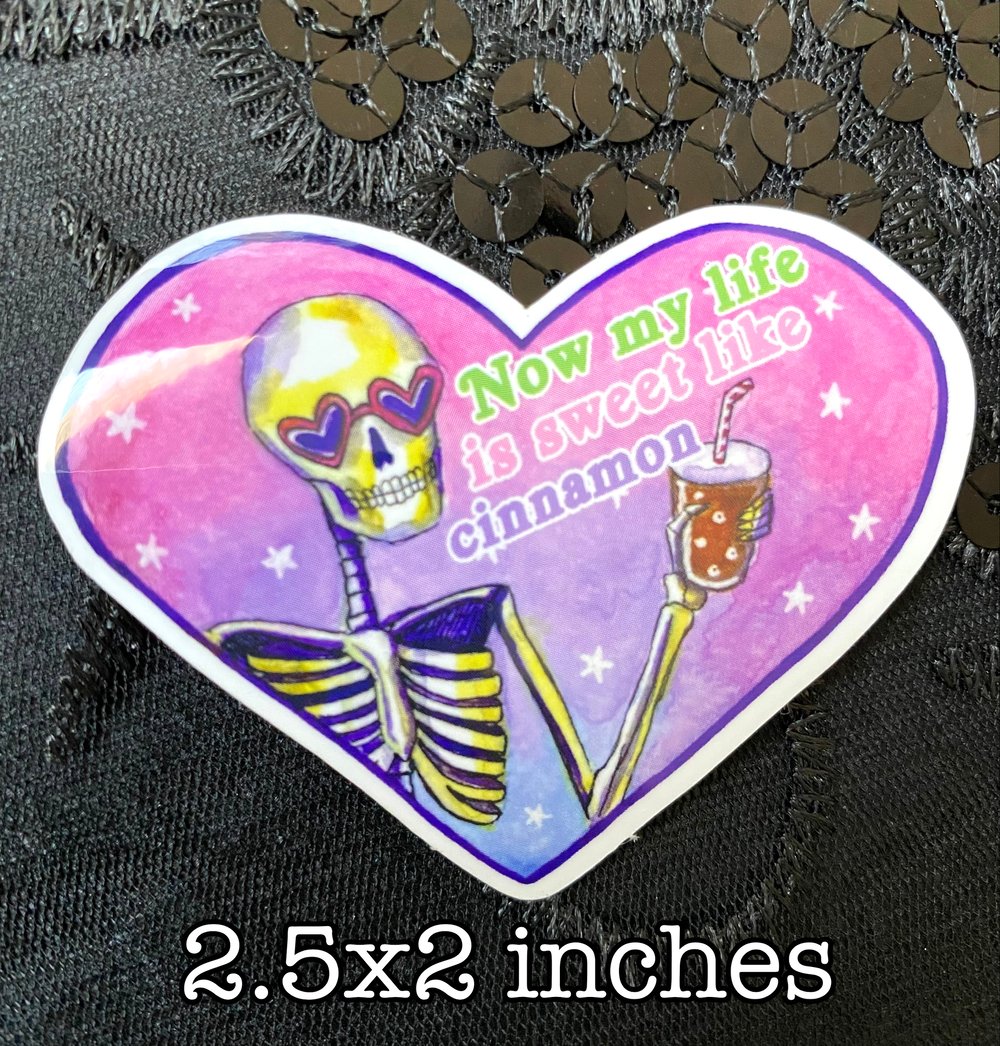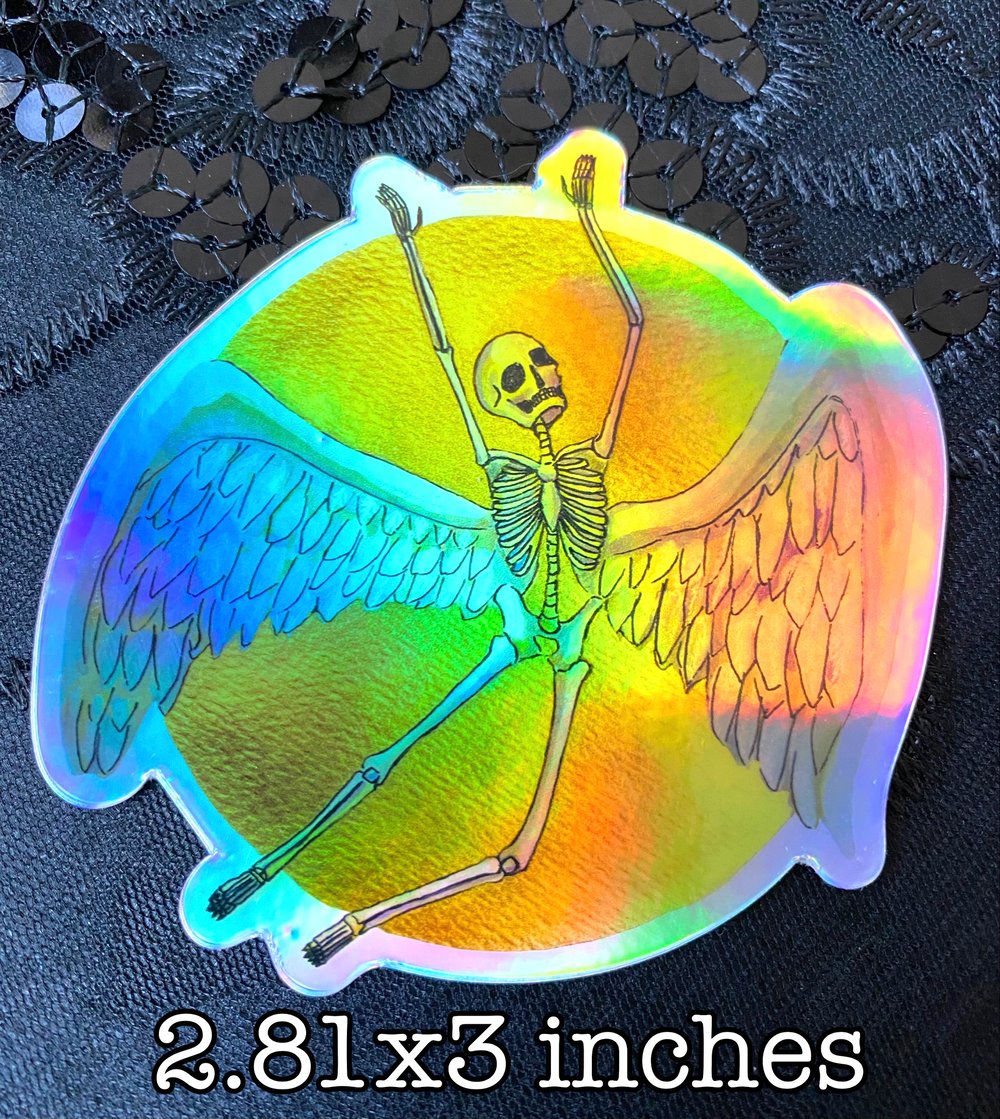 Rock out with your skelly out! These artworks were all inspired by songs and bands. Can you guess the origin of each one? Icarus Skelly design is holographic and reflects gorgeously in the sunlight. Reaper Skelly and Cinnamon Skelly have clear edges when removed from backing. All are high quality and sturdy, and began as watercolor paintings before they were made into stickers.
See photos for measurements. Mailed in envelope with cardstock inside to help prevent bending and minimize shipping costs. If you are outside the US, please contact Skelly Shop directly for a shipping price quote, as international orders are handled on a case by case basis.