"Rainbow Skelly" Watercolor Painting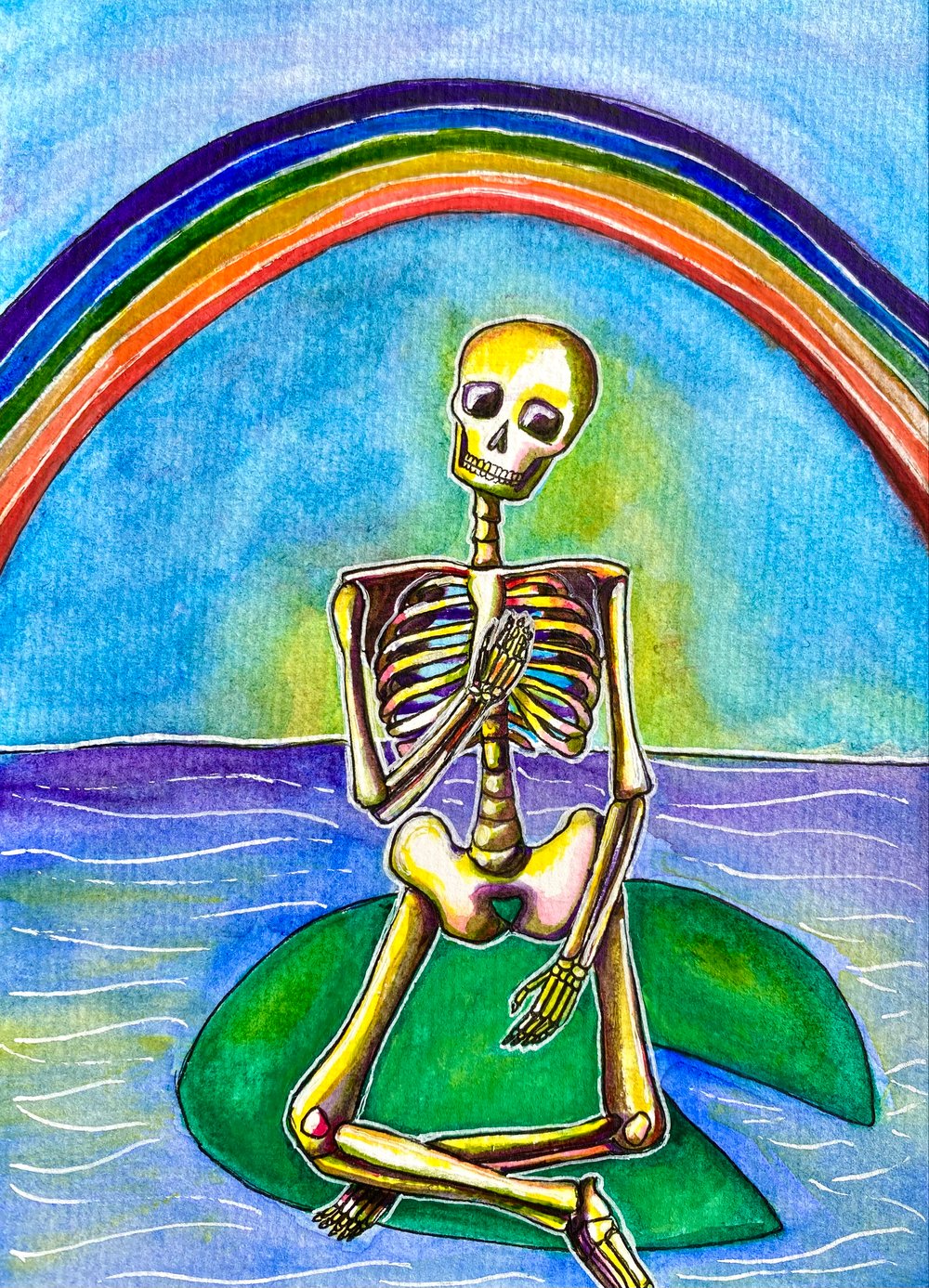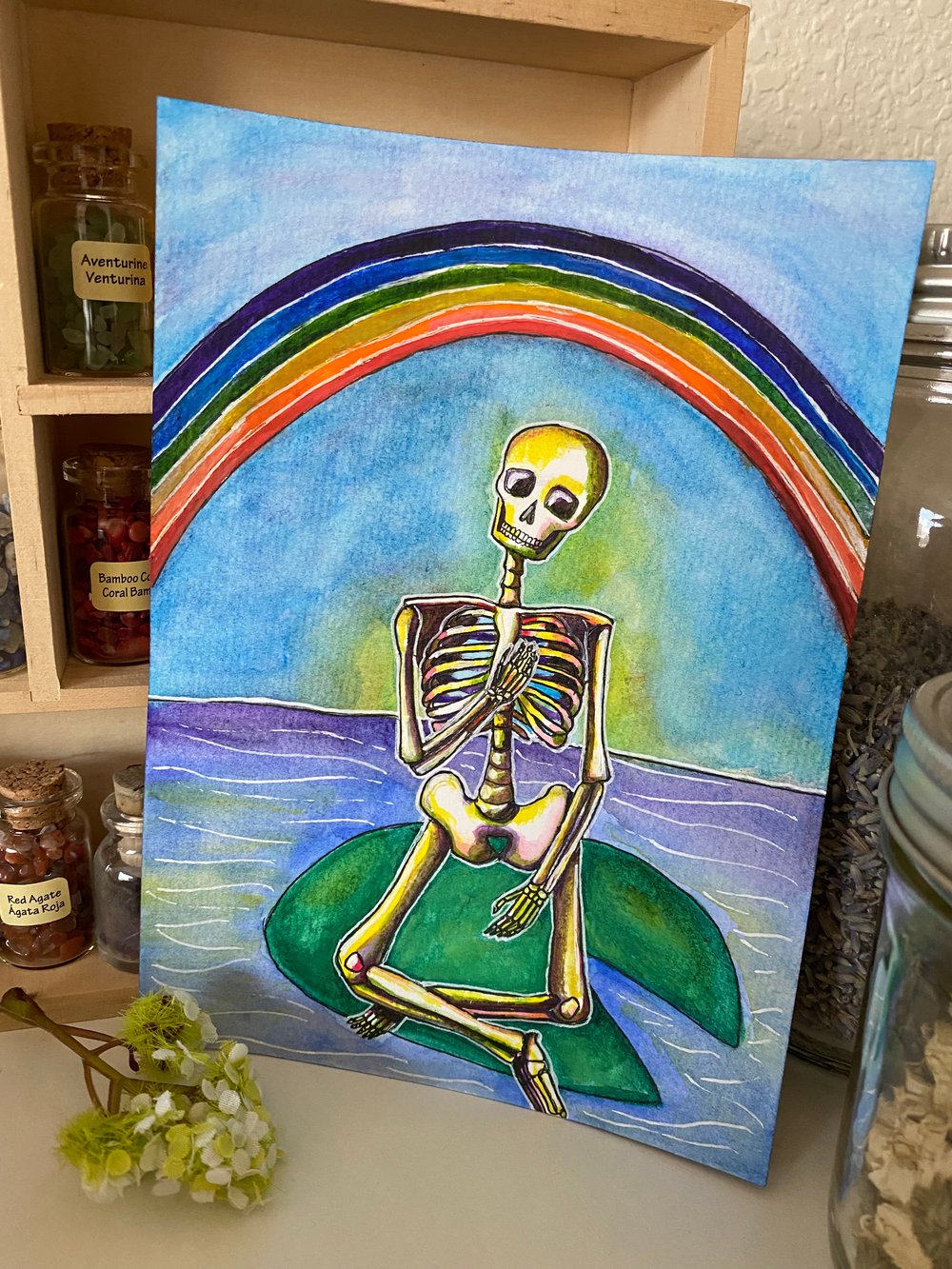 "Nothing's gonna change my world." The Beatles song, Across the Universe, inspired this tranquil skelly who holds a bony hand where a heart once was. On a serene pond, seated on a lilypad, this skeleton radiates positive energy. A rainbow arcs in the background. This tiny painting is a powerful in its color and energy.
Watercolor and ink on watercolor paper. Measures approx 5x7 inches. Mailed in sturdy cardboard mailer to help prevent bending. Artist's signature on back of painting.