"Psychedelic Skelly" Acrylic Painting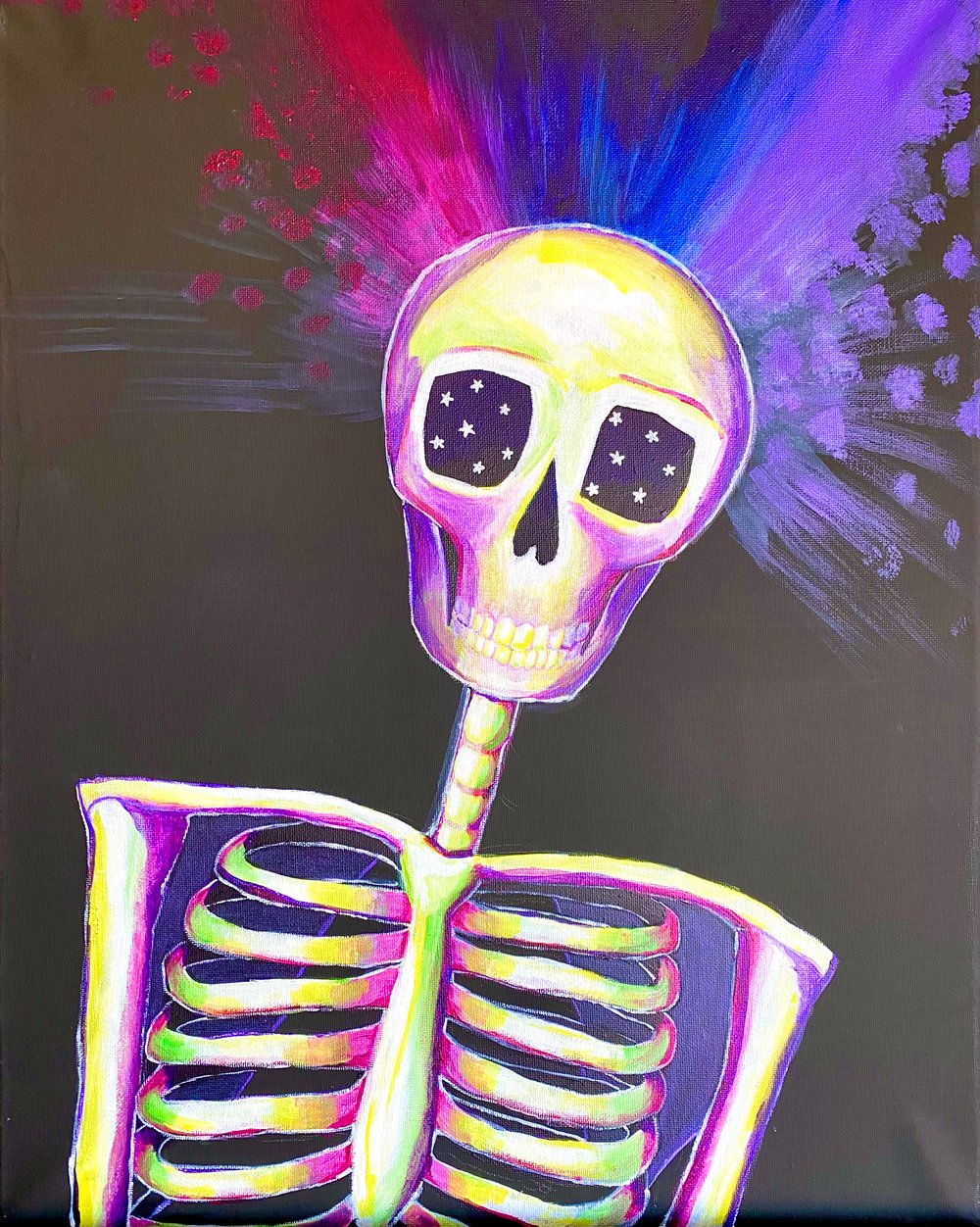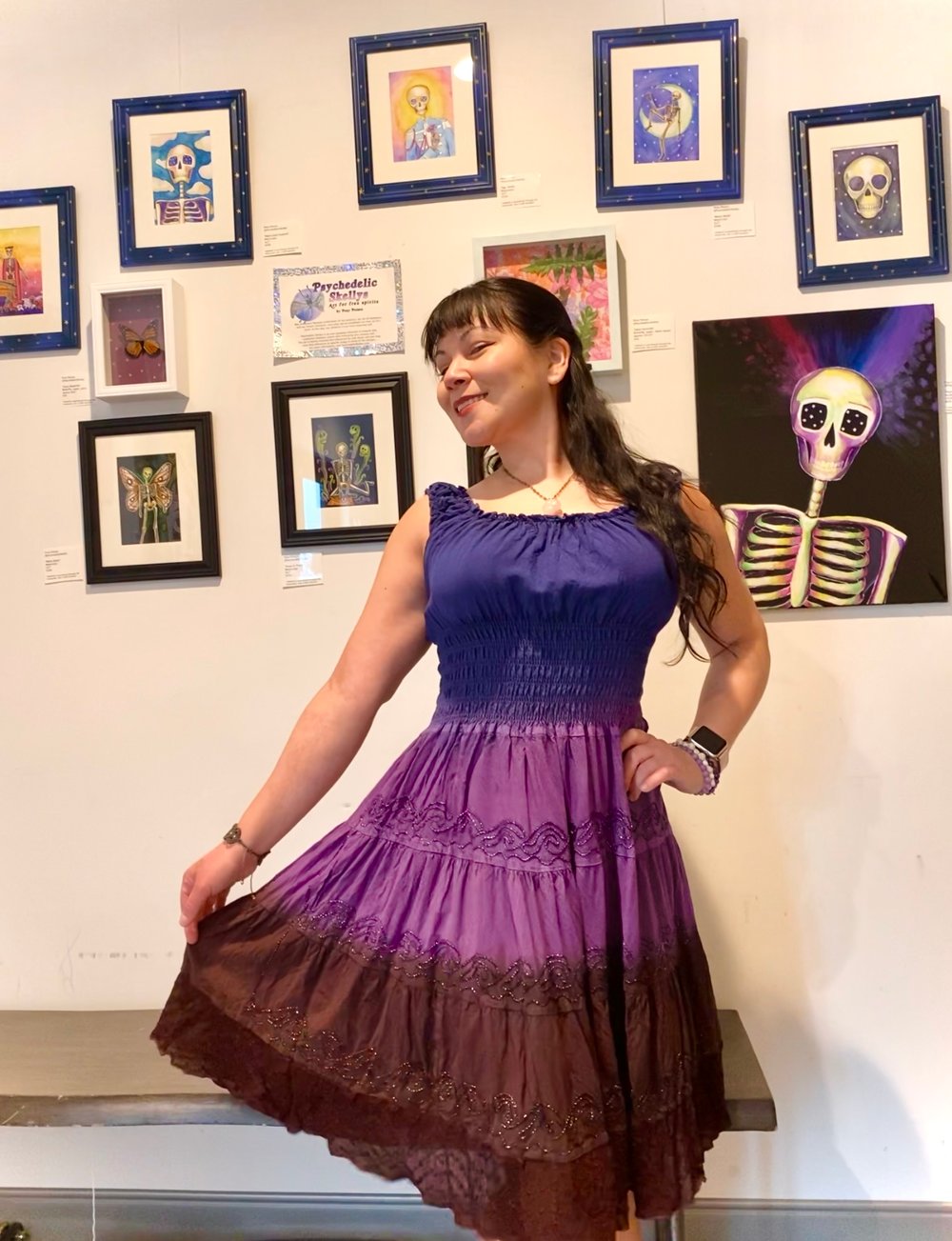 "Your mind is a stream of colors..." These are the lyrics that inspired this vivid piece. From Greta Van Fleet's tune 'Light My Love,' rock music is a huge element in the world of the skellys. This work has the distinction of being first in a series of acrylic on canvas pieces, a departure for Pony who has often favored watercolor.
Acrylic on canvas, varnished to seal. Measures 16x24 inches. Shipping is free on all canvas works.