"Nature Girl Portrait" Original Painting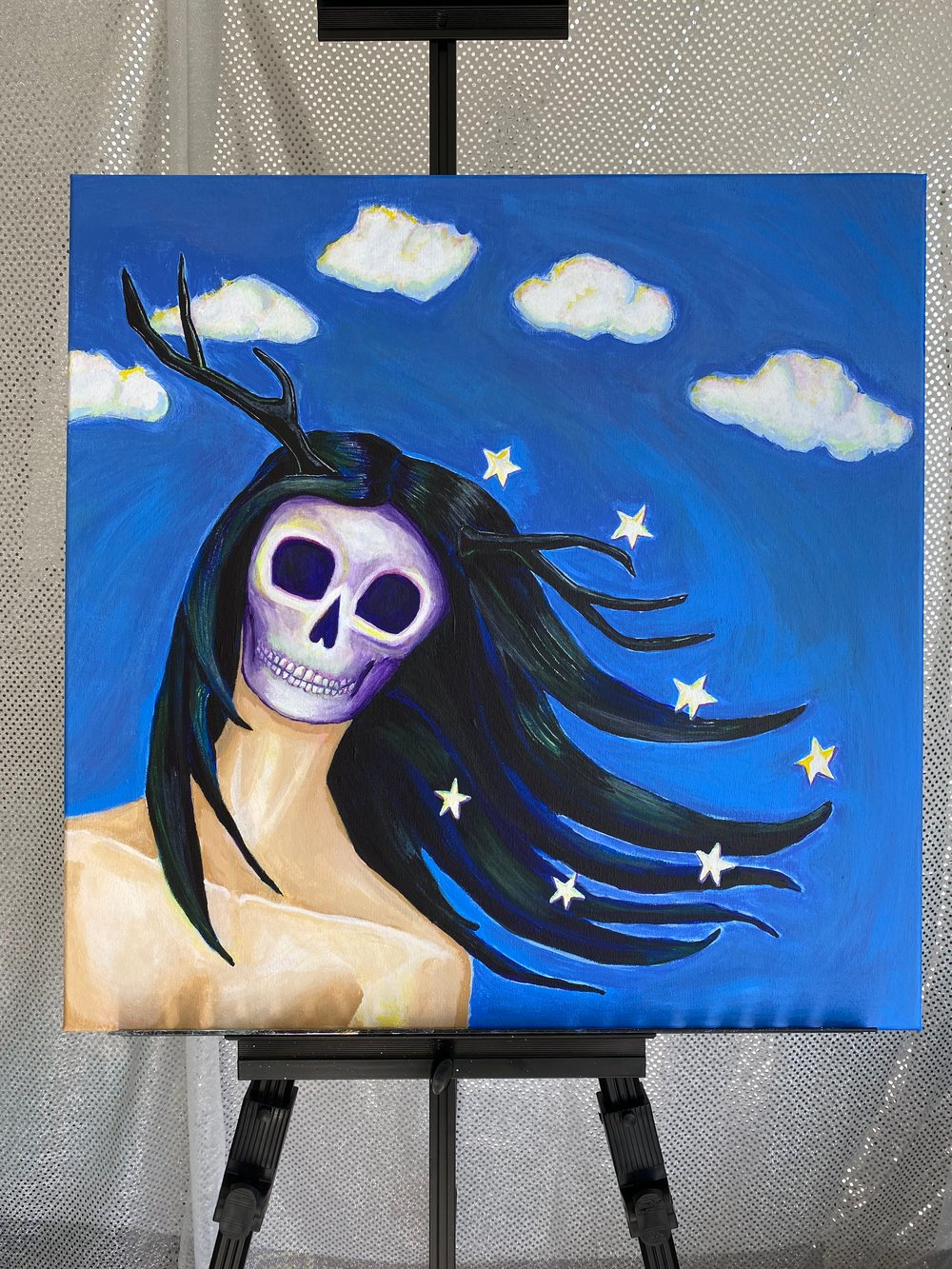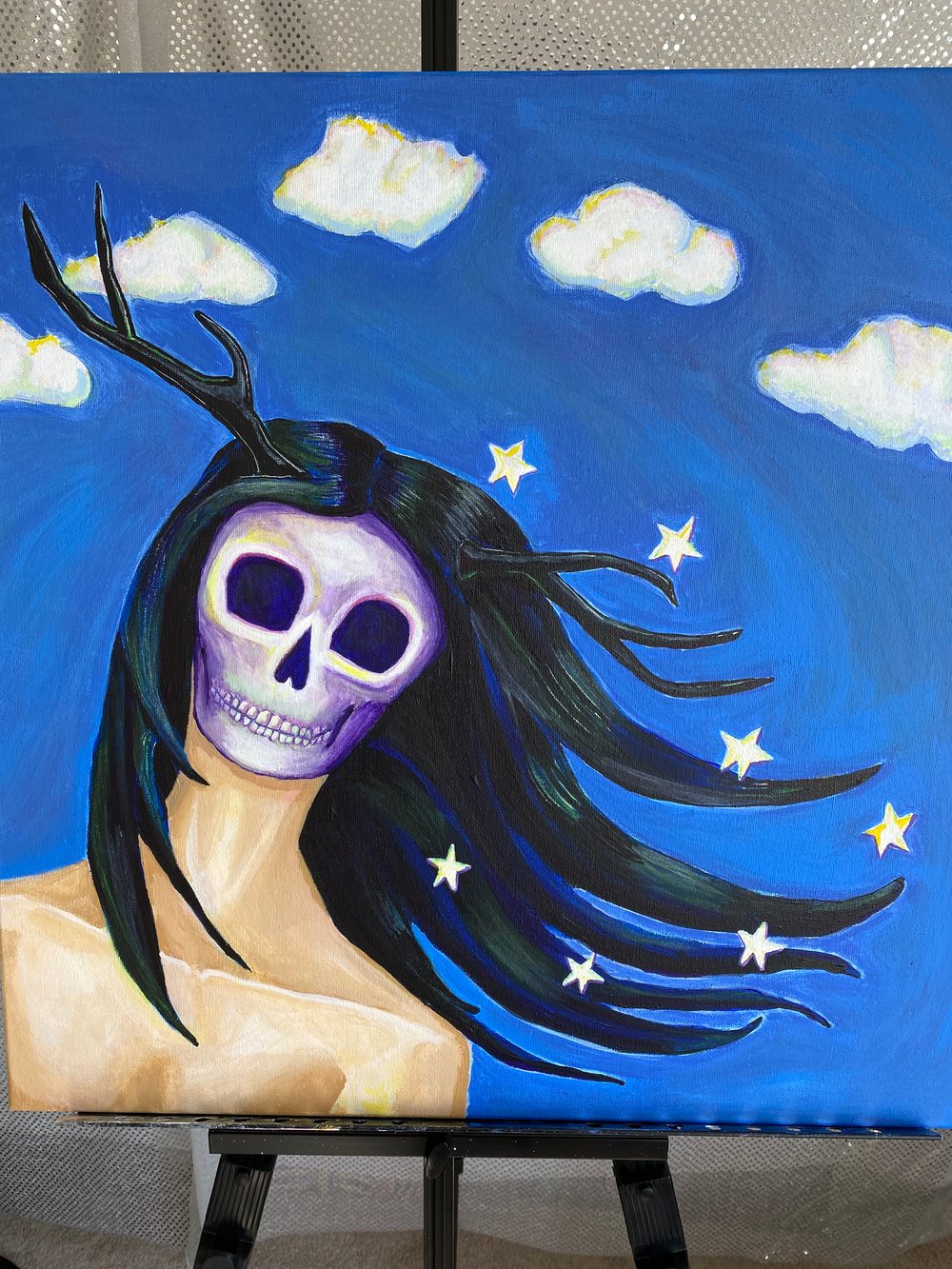 Nature Girl is a concept that came to me in the middle of the night (when I was trying to sleep) and wouldn't leave me alone until I got out of bed and drew her up. I have been recreating her in drawings and paintings ever since. I sometimes refer to Nature Girl as "Snow White of the Underworld." She is an otherworldly being that helps animals pass over from life to death. Sometimes she even just hangs out in the Underworld looking after them. Here, she is seen against a background of clouds and stars. There is so much motion and color in this piece, you can feel the wind that is blowing her hair.
Acrylic on canvas, measures approximately 20x20 inches. Free shipping on all canvas paintings.