Nature Girl Original Watercolor Painting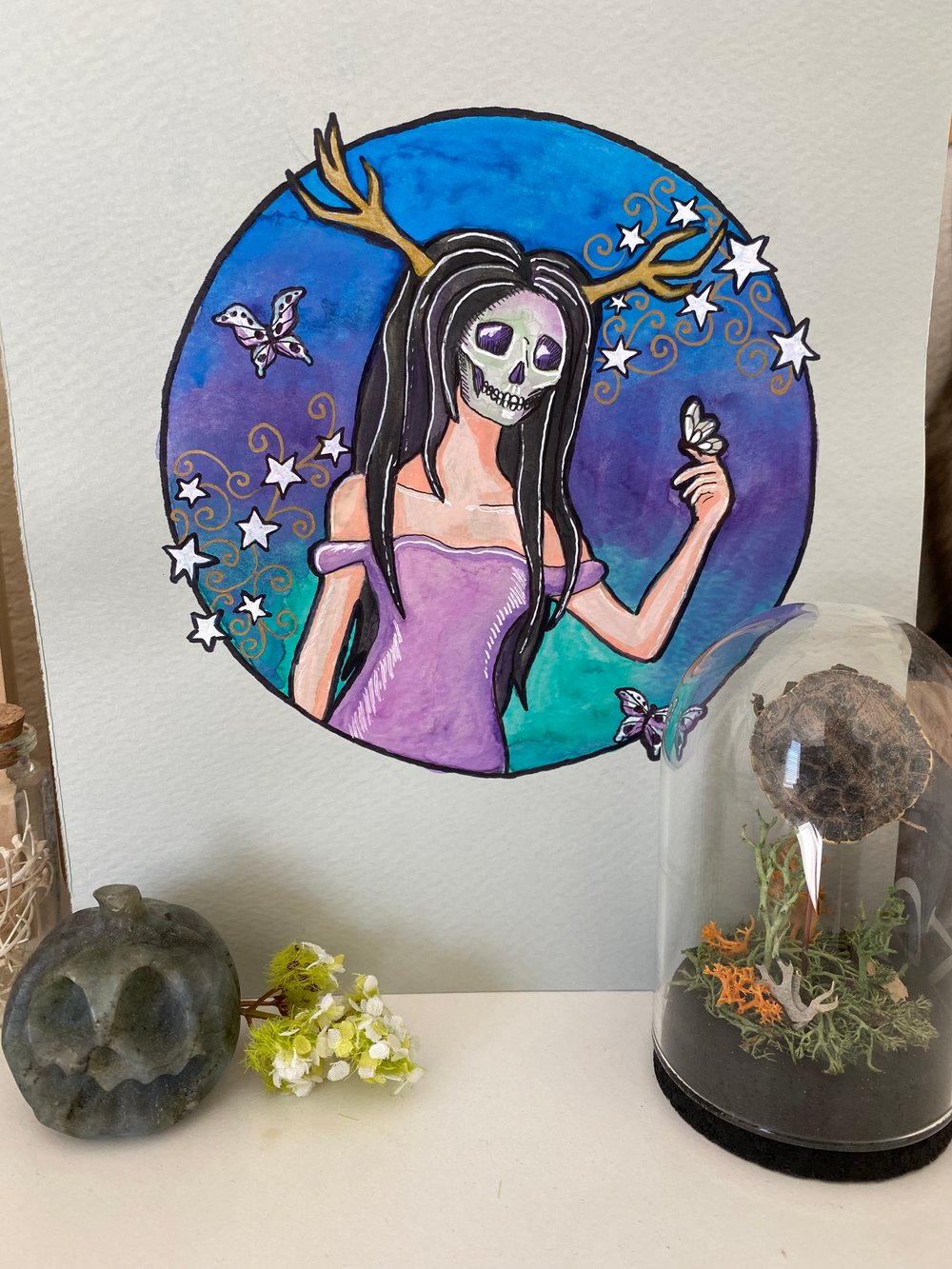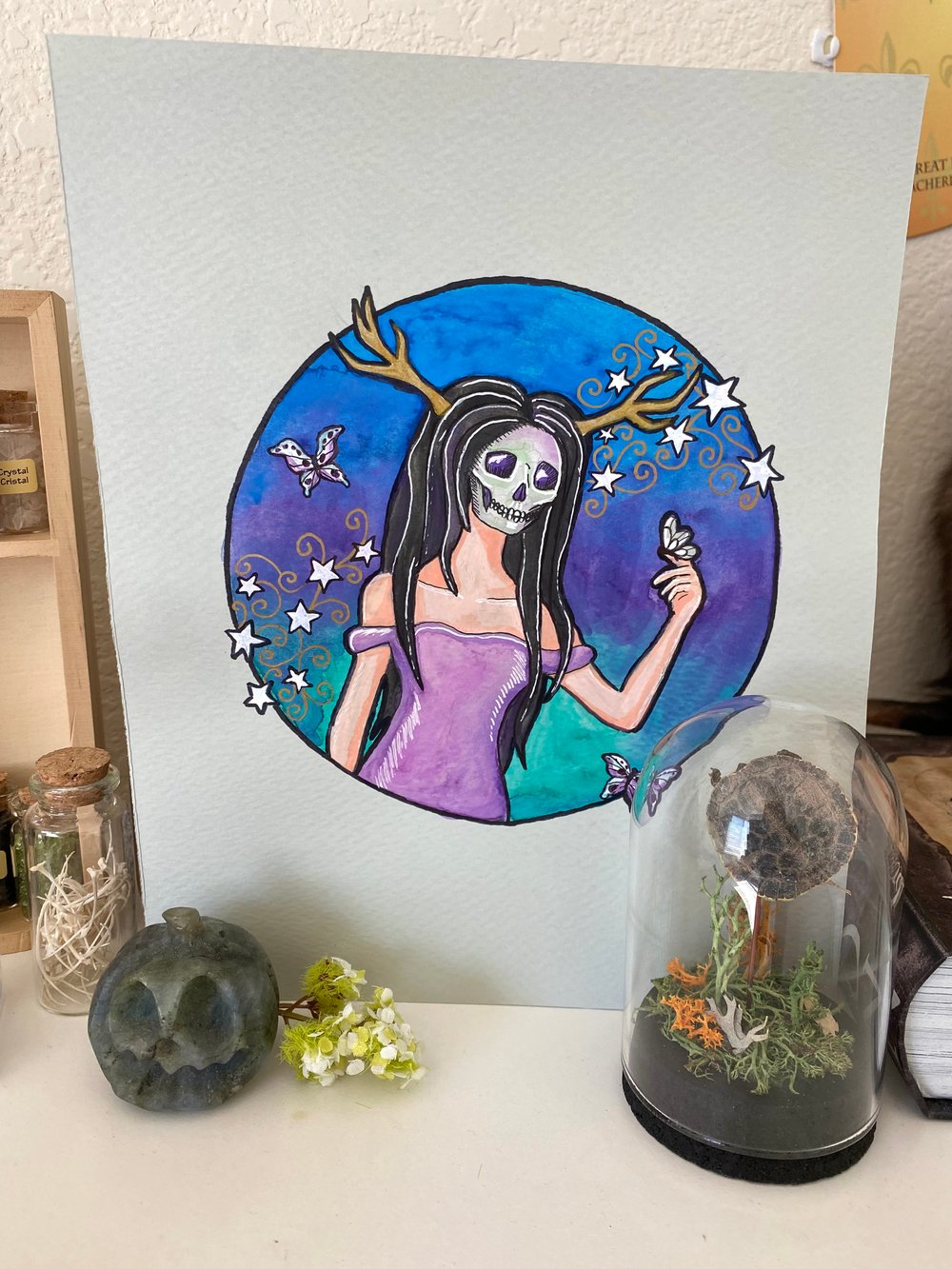 Nature Girl is a character from the Psychedelic Skellys universe who is sometimes referred to as Snow White of the Underworld. Just as the Disney princess was followed and loved by forest creatures, Nature Girl takes care of the little forest critters who have passed to the other side. Sometimes she aids them in the process. She is depicted here in a serene pose with metallic horns, surrounded by stars and holding a white butterfly.
Piece measures approximately 8x10 inches on gray watercolor paper. Media is watercolor and ink. Shipped in cardboard envelope to help prevent bending. If you are outside the US, please contact Skelly Shop directly for a shipping price quote, as international orders are handled on a case by case basis.