MYSTERY Butterfly Wing Dream Jar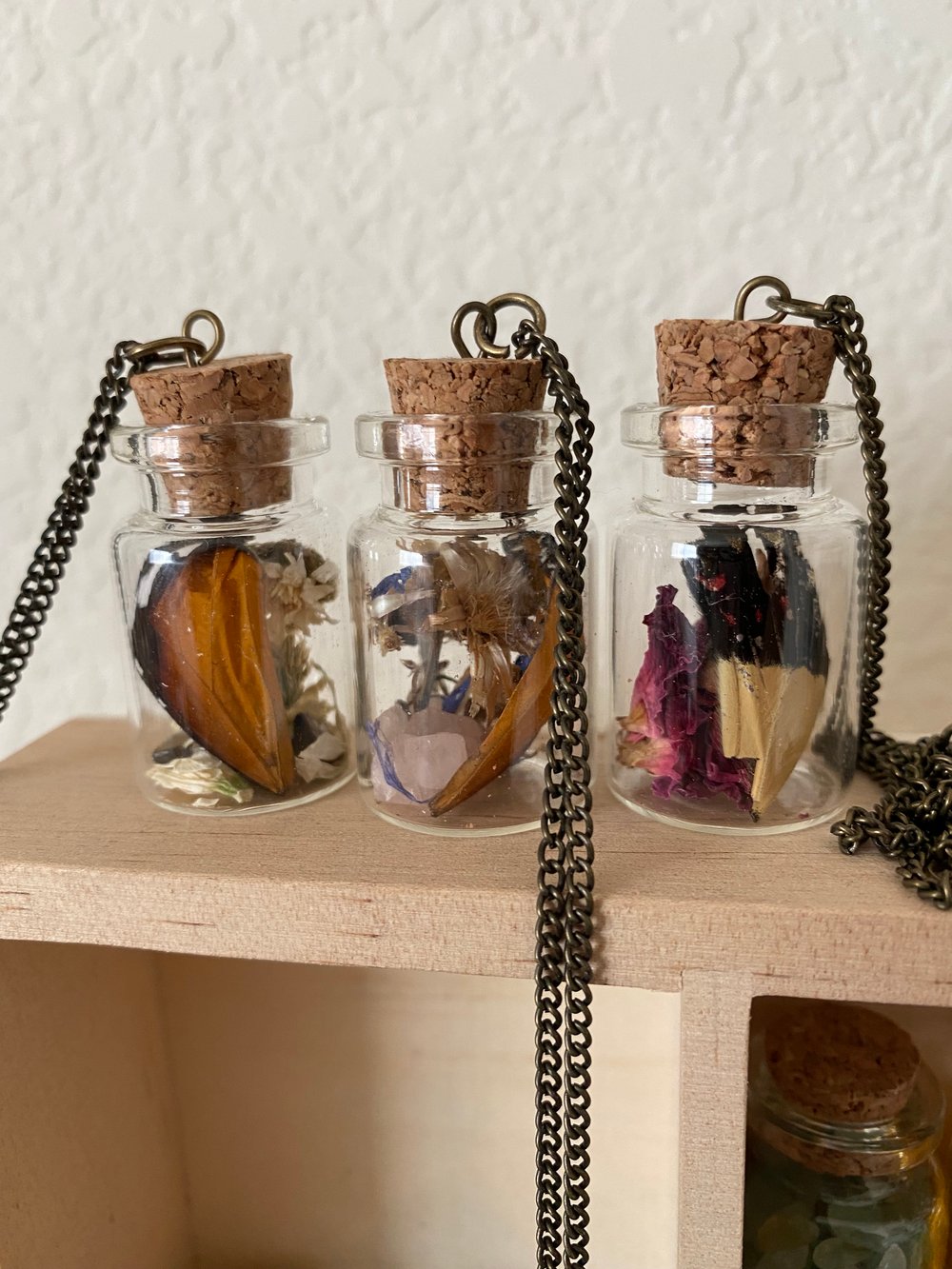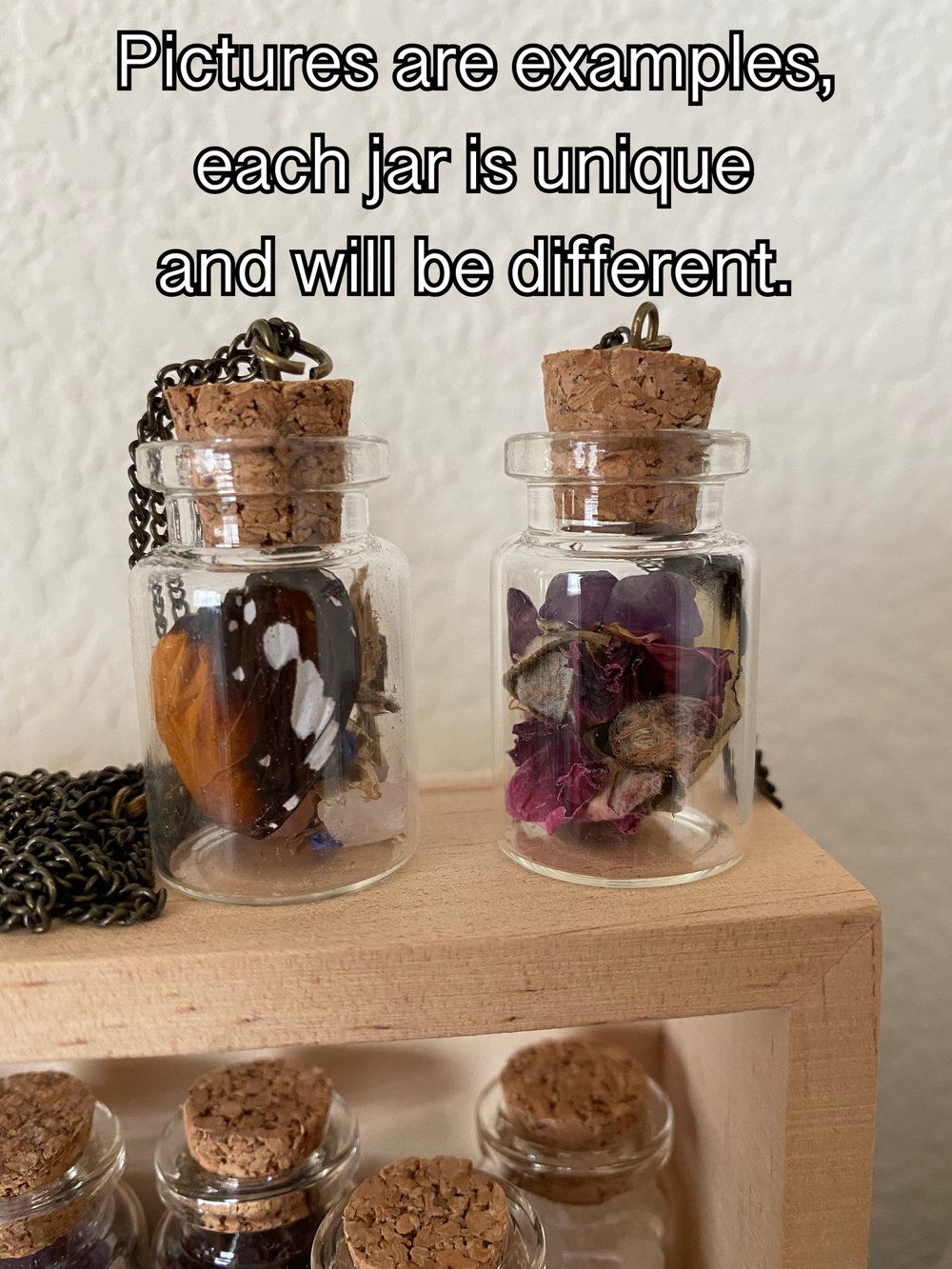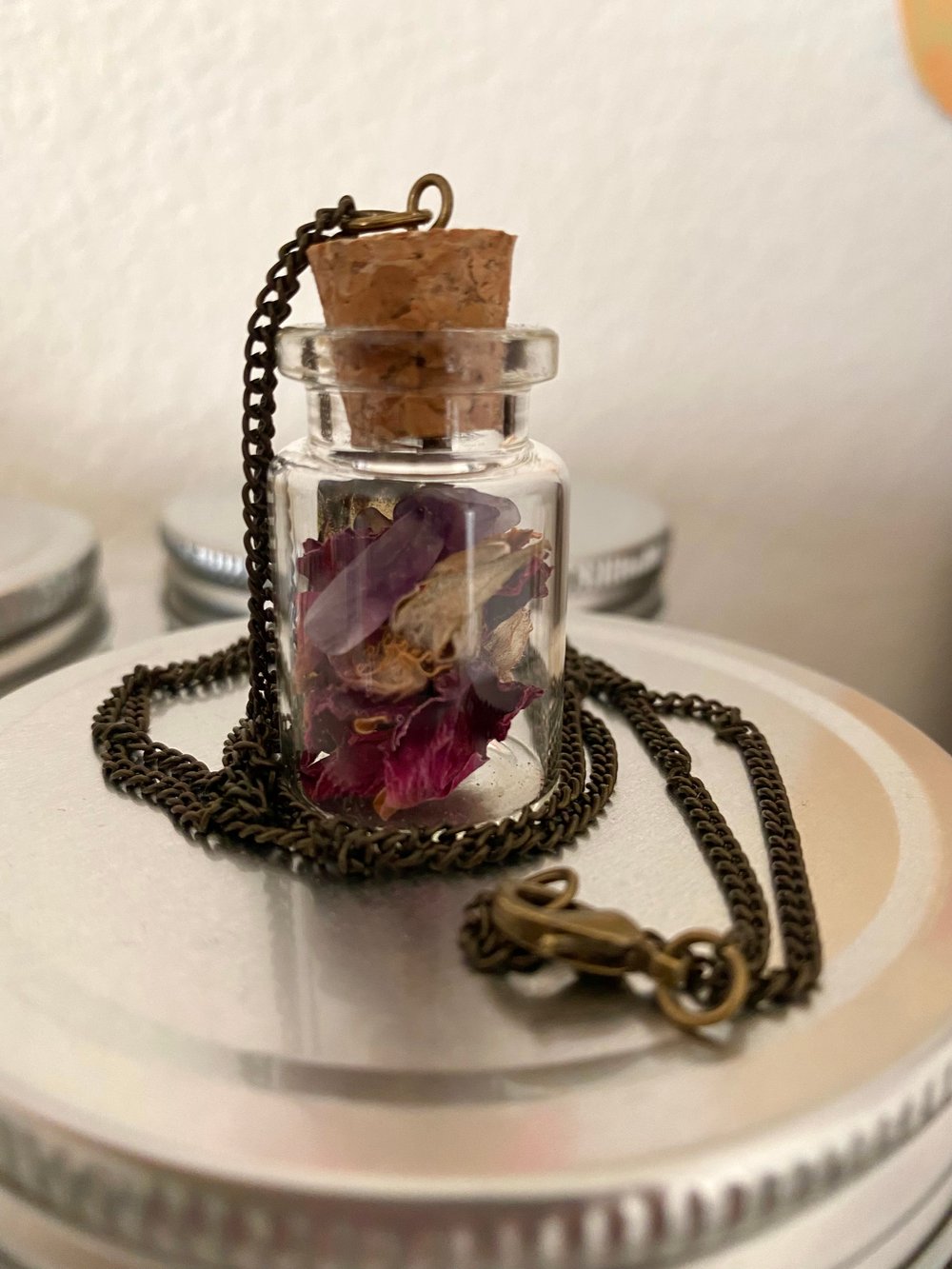 It's like a spell jar, but dreamier... Butterfly wing dream jars contain pieces of nature and each is completely unique! You will receive a mystery jar that was meant to find you. Contents of each jar *MAY* include flowers, crystals, bones and/or seashells but each jar is different so you won't know until you receive it. Every jar does contain a real butterfly wing and comes with a list of the ingredients and their meanings as well as decorative gift bag.
Jars stand approximately 1.5 inches tall and are sealed shut (not meant to be opened). Metal chain attached to cork measures approximately 24 inches. Returns on these unique items are not accepted but if you have any trouble, please reach out so we can help! PLEASE NOTE: THESE ARE NOT TOYS, NOT MEANT FOR CHILDREN AND CONTAIN TINY DELICATE PARTS.