"Moonlight Skelly" Original Painting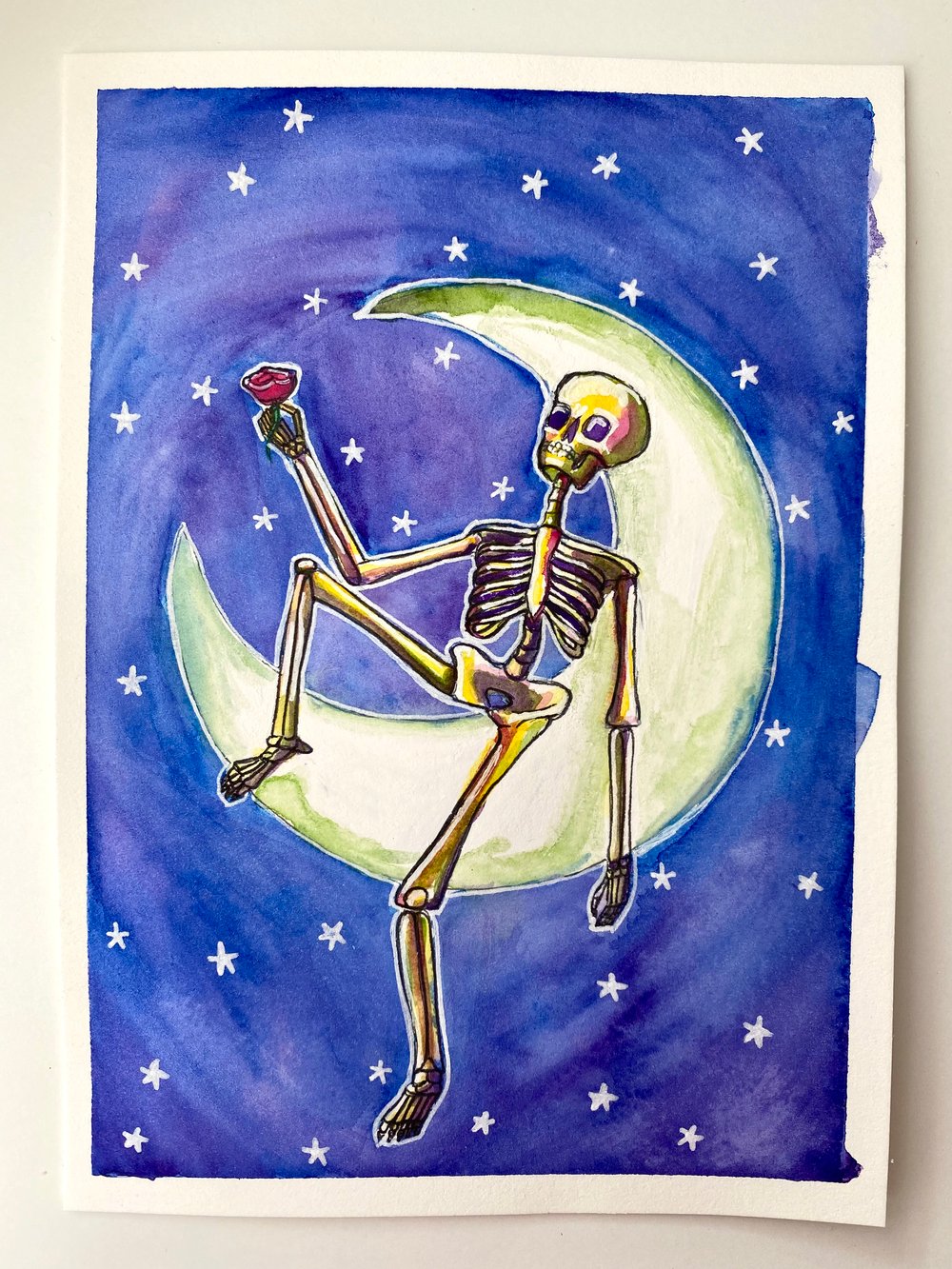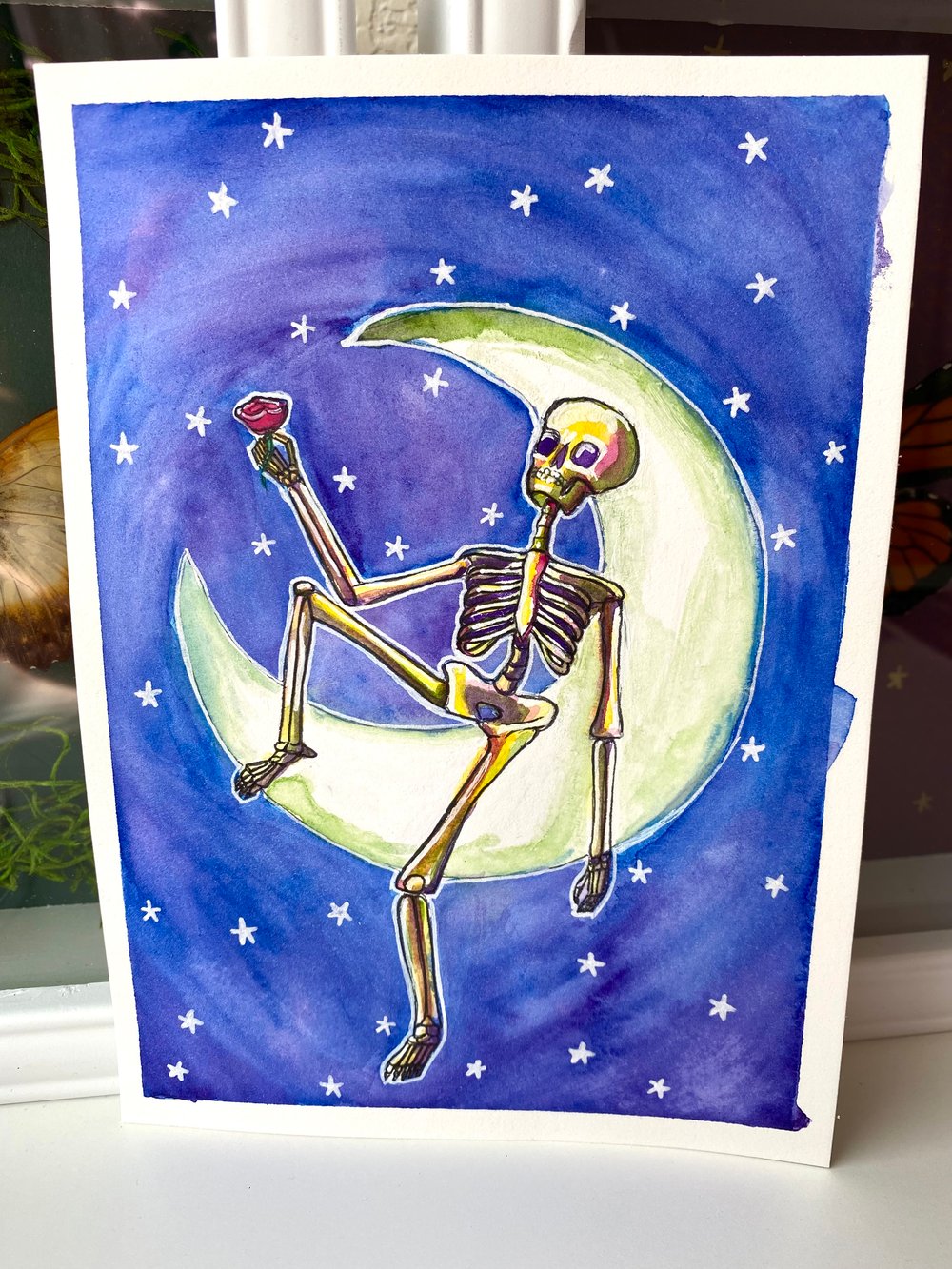 When the moon hits your eye...that's a skelly. This skelly reclines on a crescent moon, holding a rose and thinking about love. Surrounded by stars and bathed in the moonlight, this little piece packs a romantic punch...as much as a skeleton can. Please note that the border on the painting is organic, meaning it has spots of paint along the edge so it is not perfectly straight. These are the unique details that come with owning an original (versus a print).
Original watercolor and ink piece, approximately 5x7 inches, on watercolor paper. Mailed in cardboard envelope to help prevent bending. Artist signature on back.