"Icarus Skelly" Acrylic Painting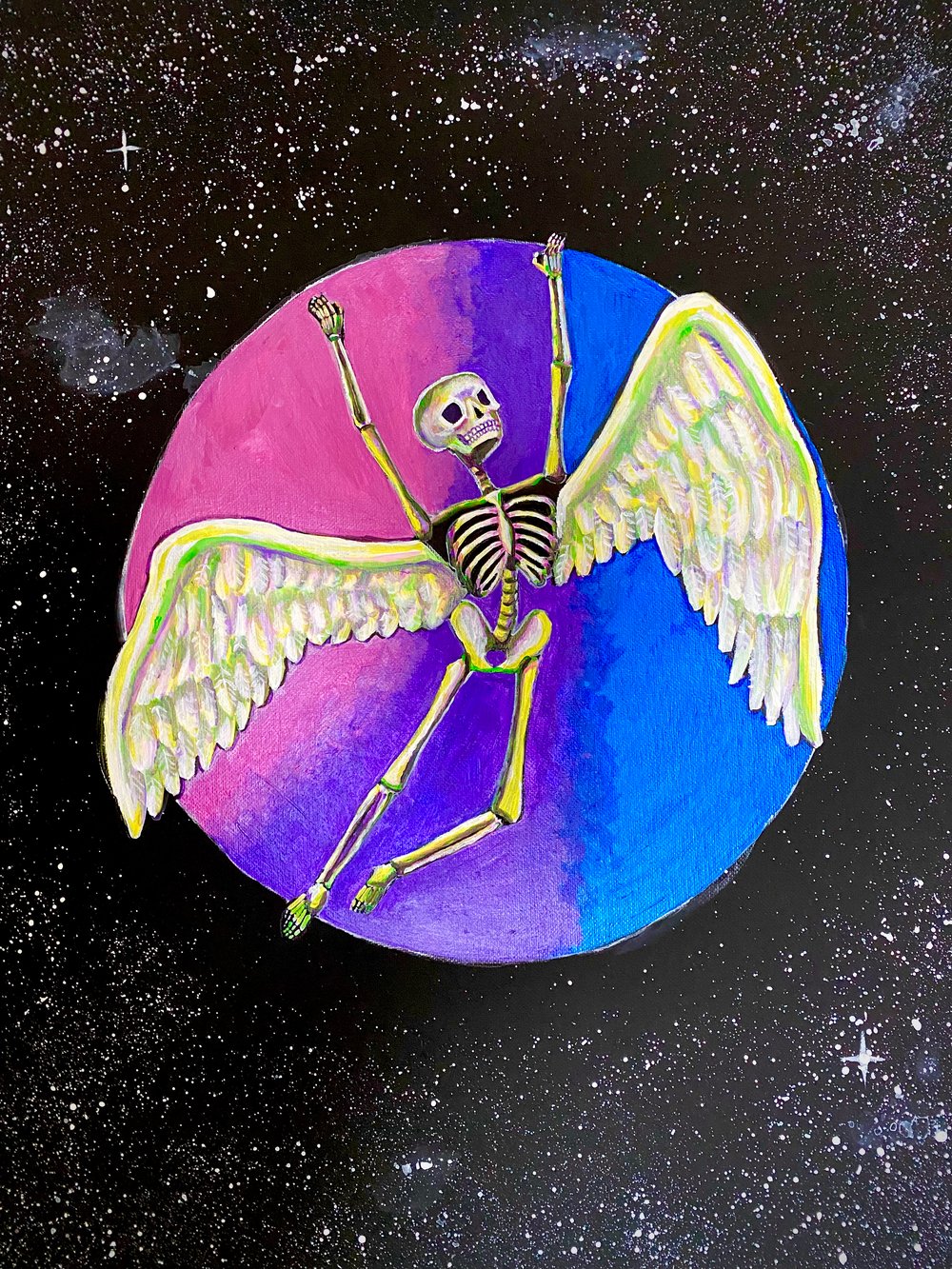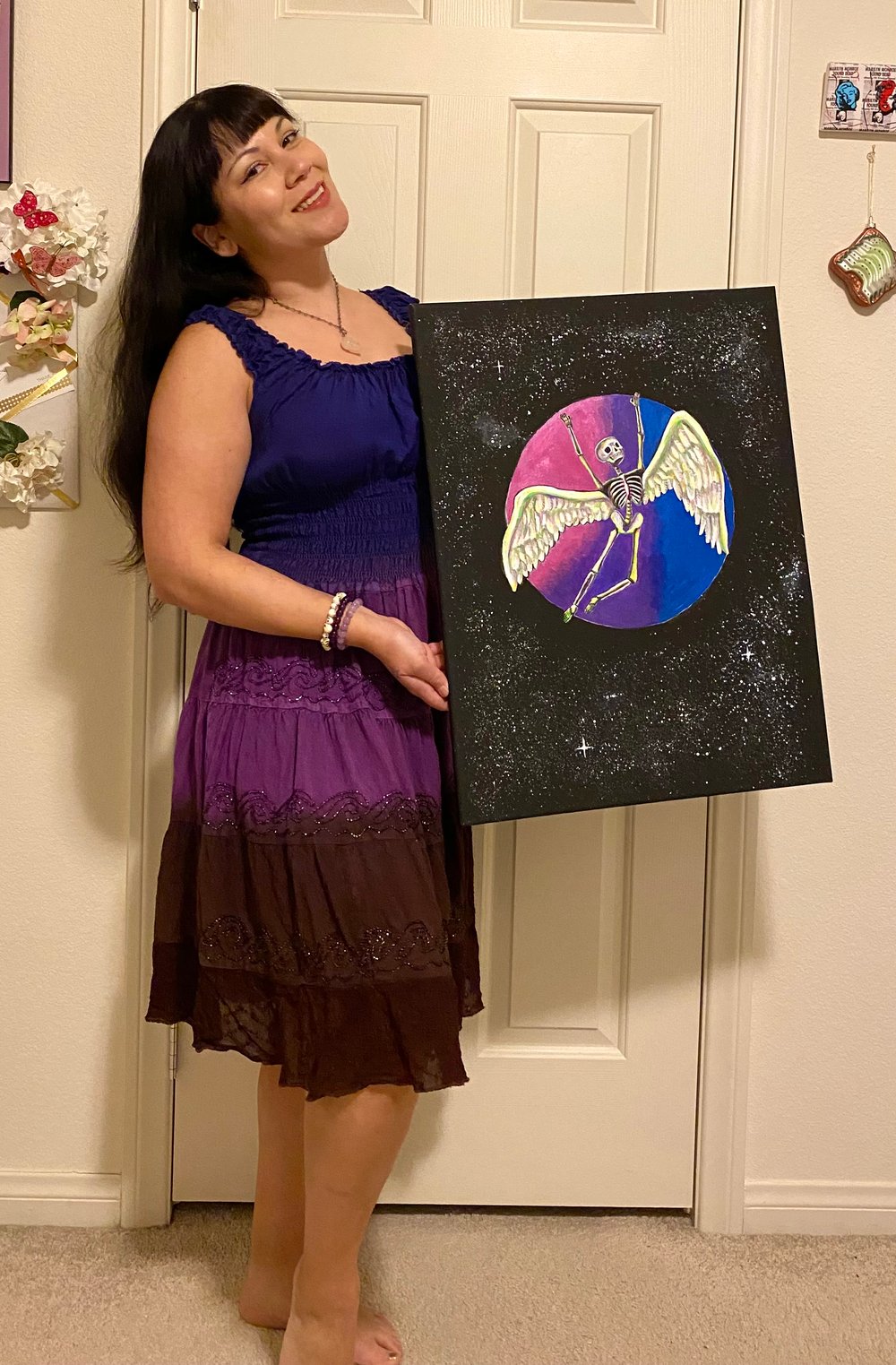 Boldly going where no skelly has gone before! This is a space age take on the classic "Icarus Skelly" which serves as the Psychedelic Skellys mascot and logo. A winged skeleton, captured in layers of brilliant color, reaches for the sky as it falls in front of a multicolored orb that is rendered with subtly reflective metallic paint. This vibrant image contrasts with a black and white starry background.
Acrylic on canvas, varnished to seal. Measures 18x24 inches. Free shipping on all canvas artworks.