"Hermit Skelly" Acrylic Painting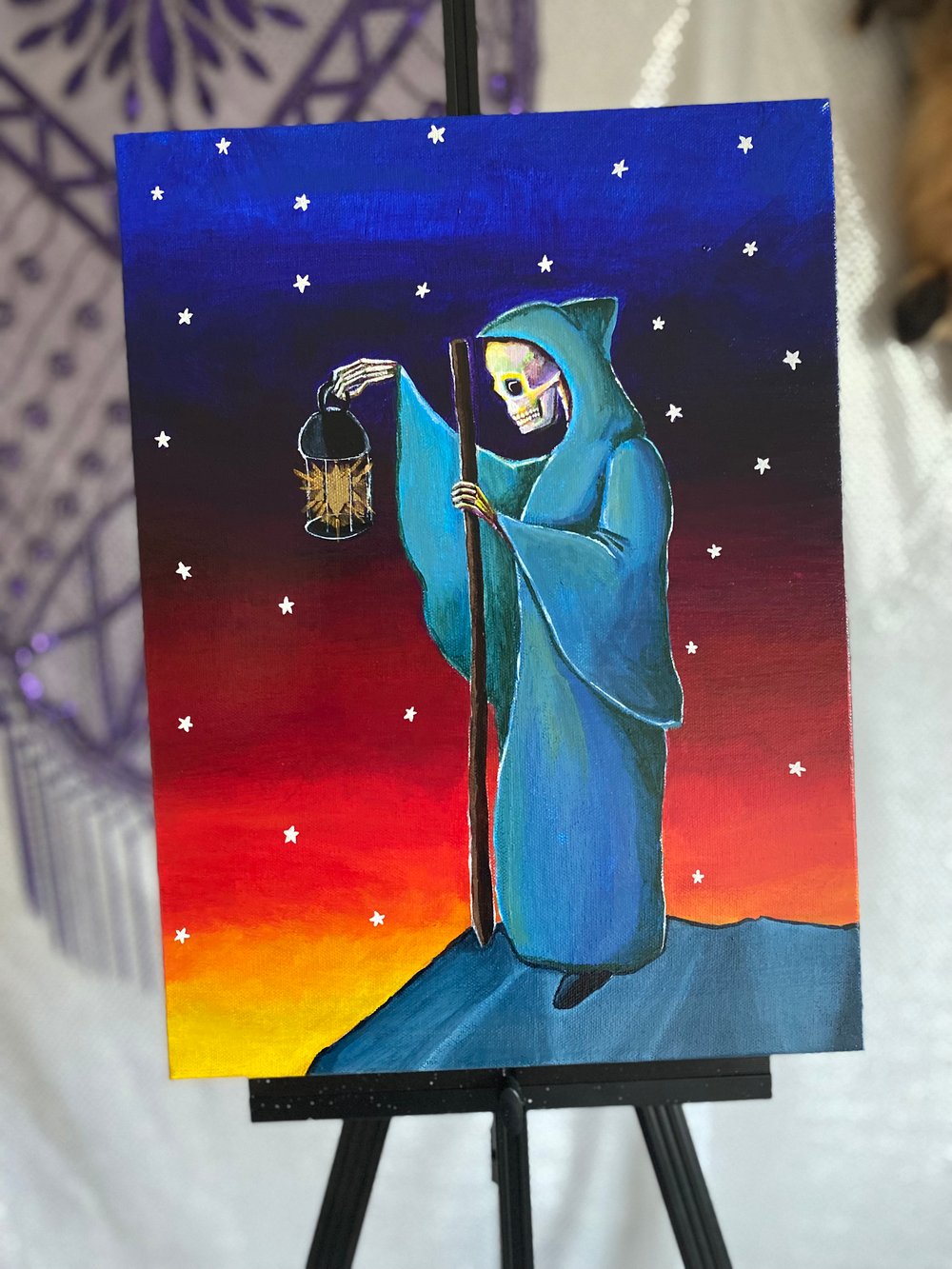 Hermit Skelly is more vibrant than ever captured in acrylic paint on canvas. The Hermit tarot card tells us to listen to our own wisdom, that we will find the answers in solitude. This unique version of the classic artwork has a fairy tale feel to it and will shift the energy of any space.
Piece measures approximately 12x16 inches and 1.5 inches deep. Free shipping on all original canvas pieces, returns are not accepted.