"Disco Snail" Heart Shaped Painting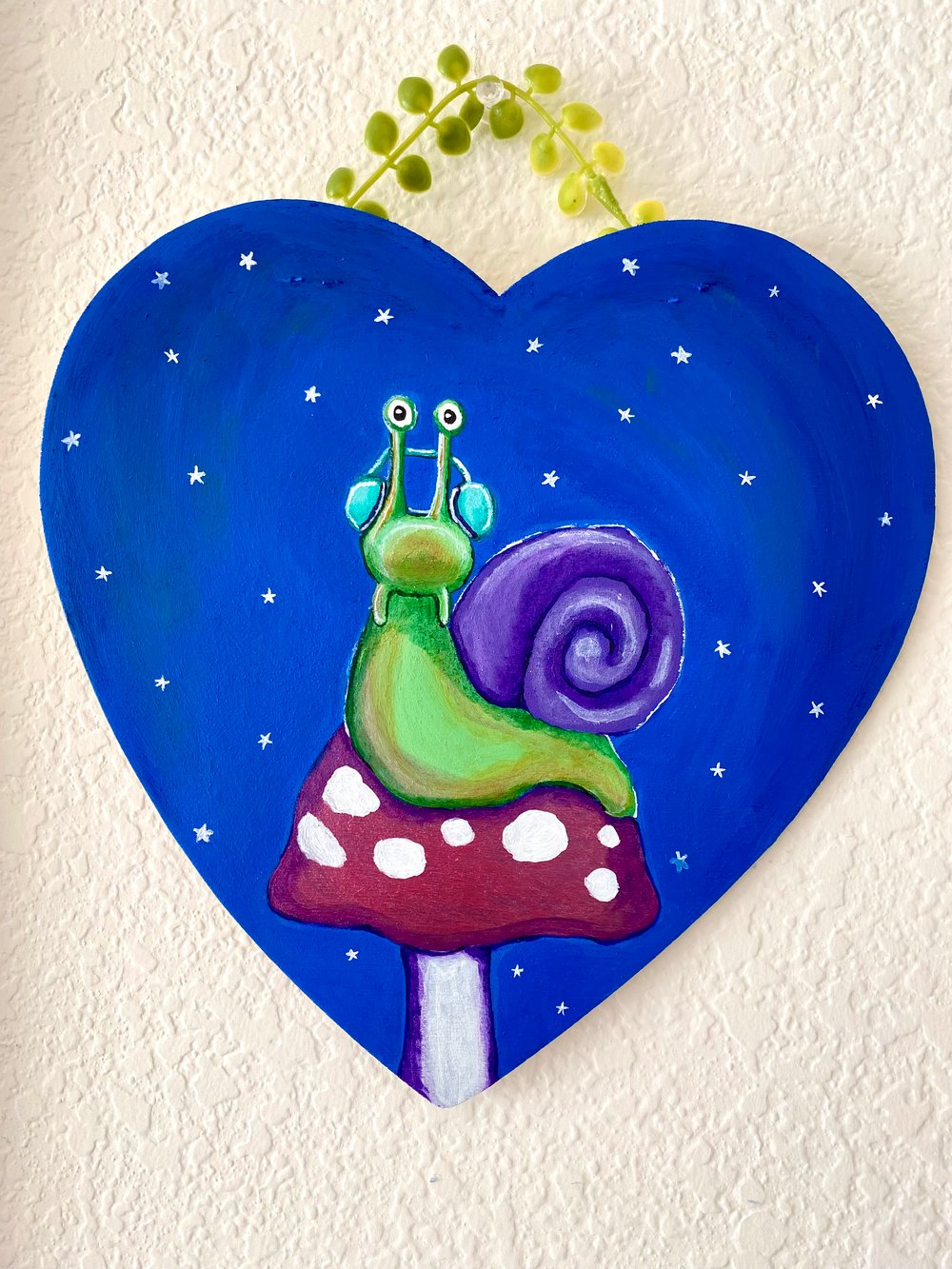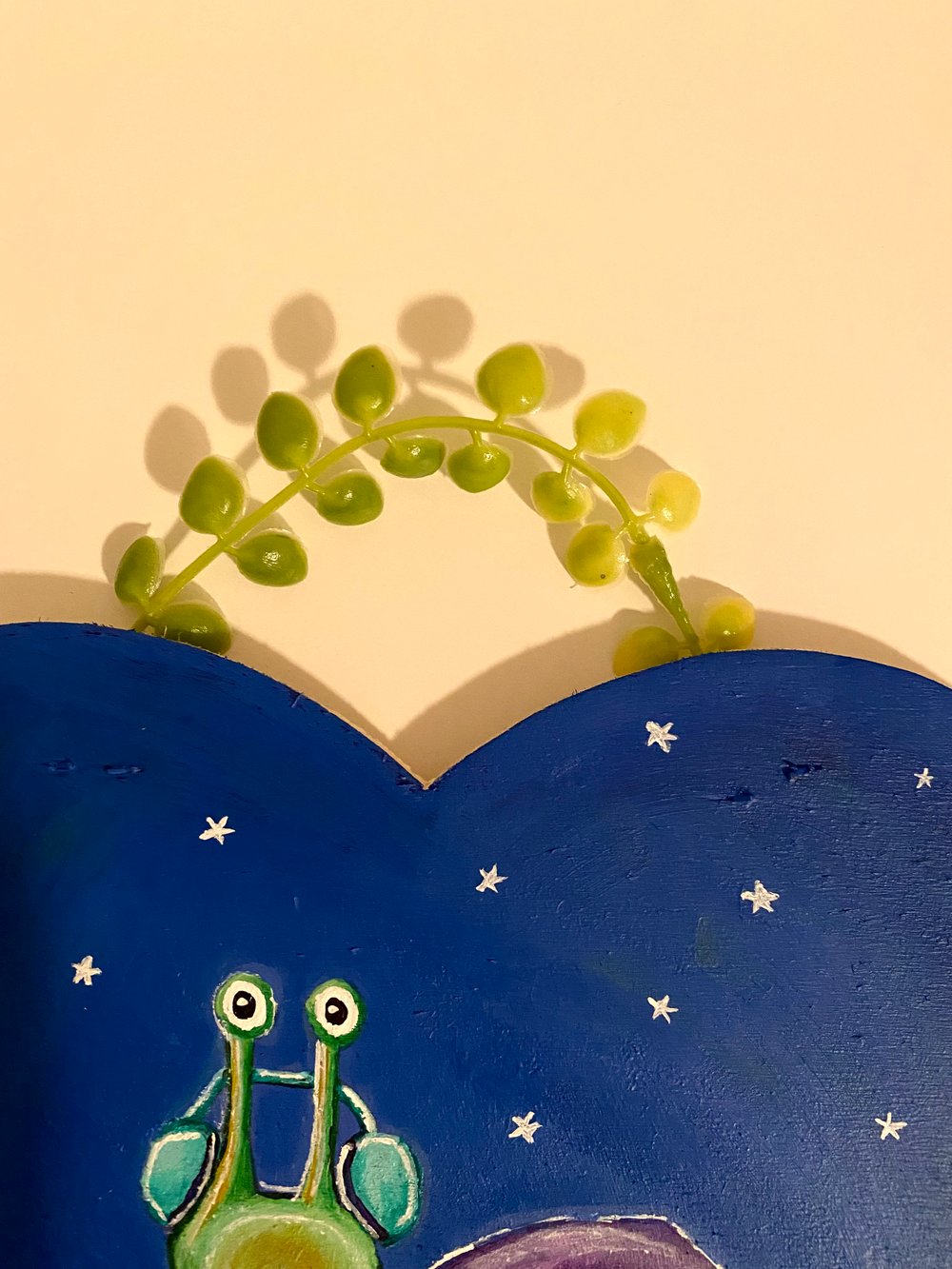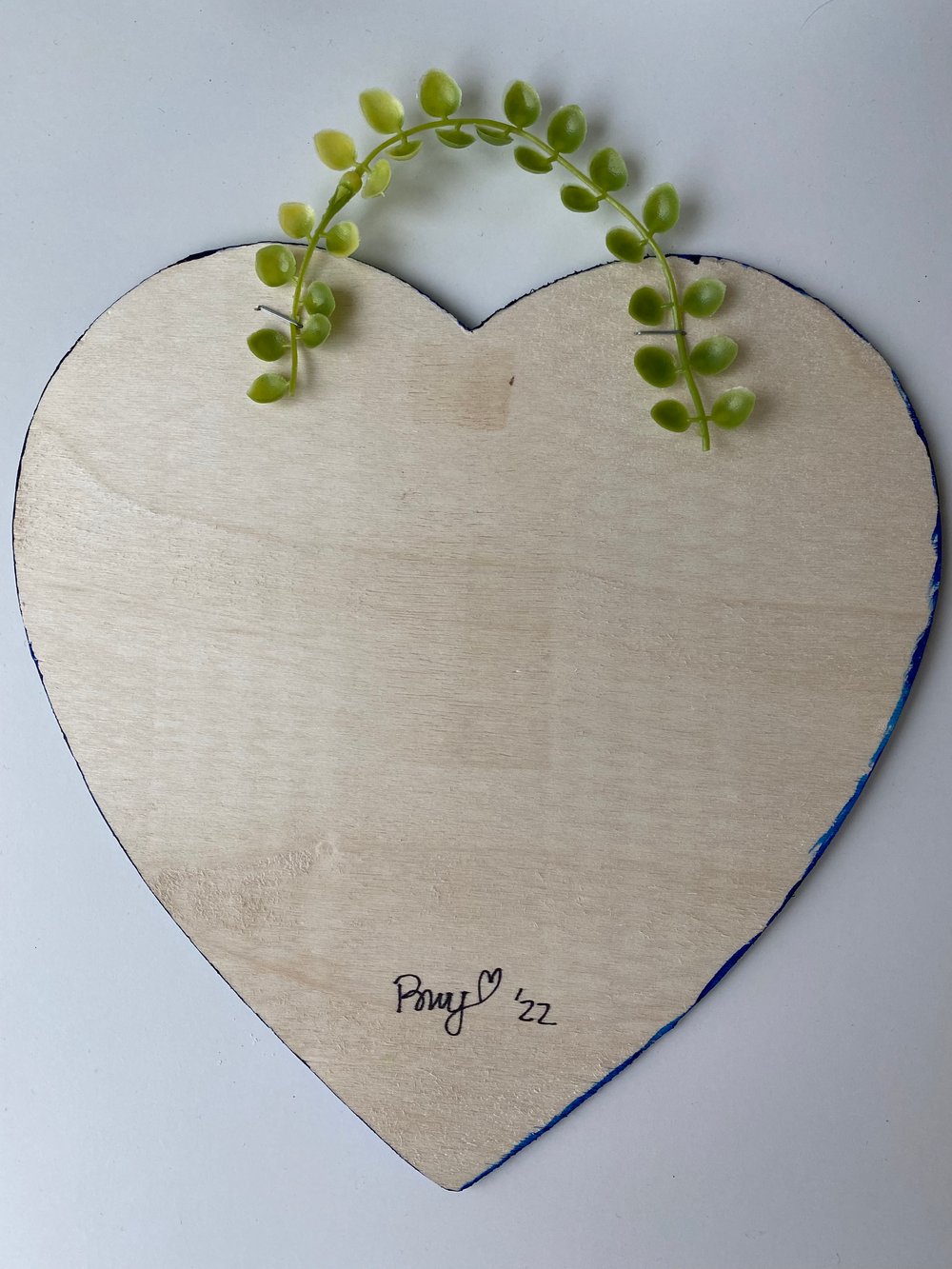 This groovy snail is rocking out with its headphones on, atop a metallic pink mushroom. Surrounded by tiny stars, this is one of the many inhabitants of the psychedelic forest.
Acrylic on wood, varnished to seal. Measures approximately 8.5/8 inches wide by 8.7/8 inches top to bottom at furthest point. Rubber vine attached for easy hanging, PLEASE NOTE that the staples that hold the vine are visible on the side of the painting but have been painted over and will not detract from the piece (see photos). Artist's signature on back.