"Cinnamon Skelly" Acrylic Painting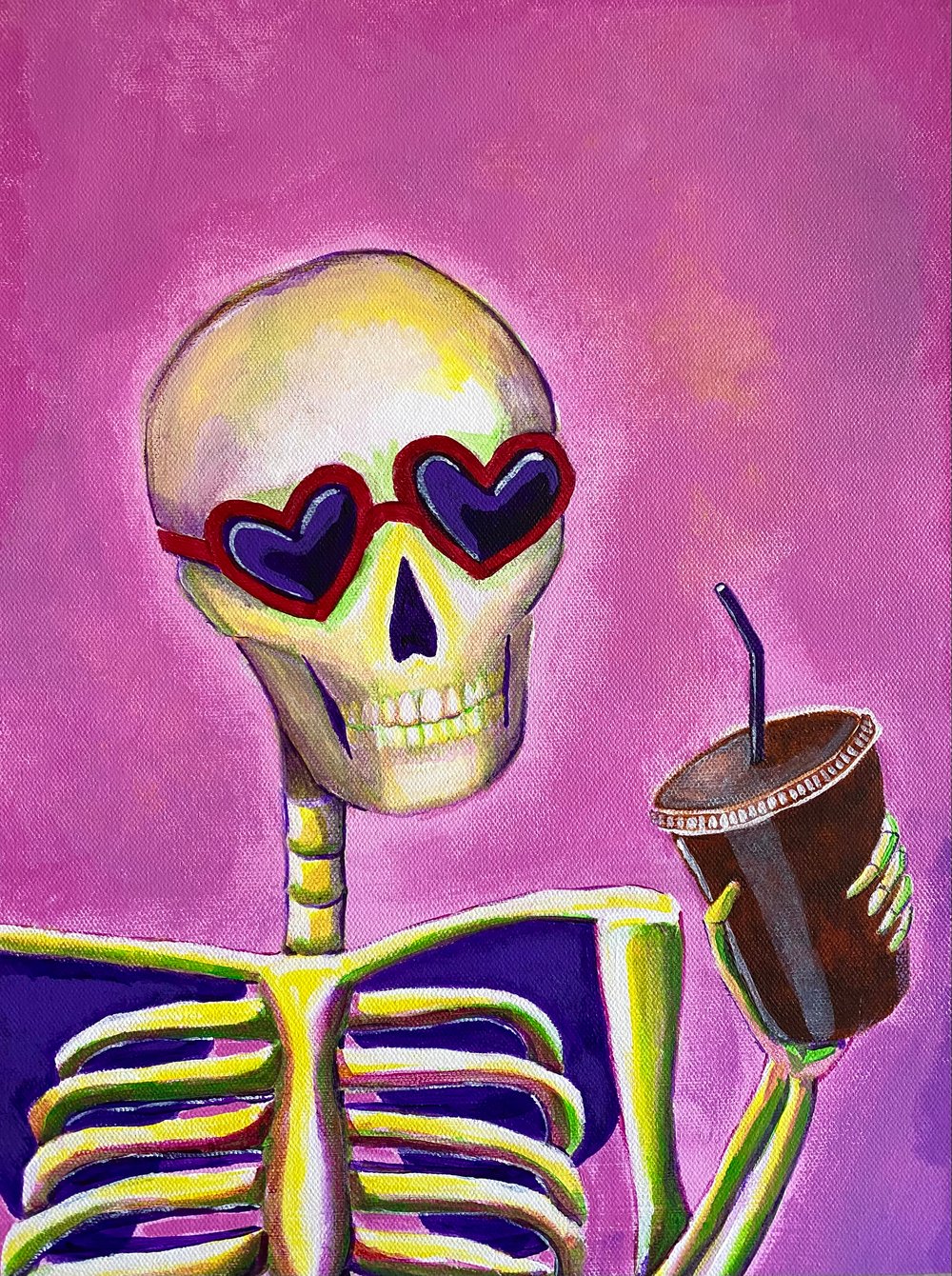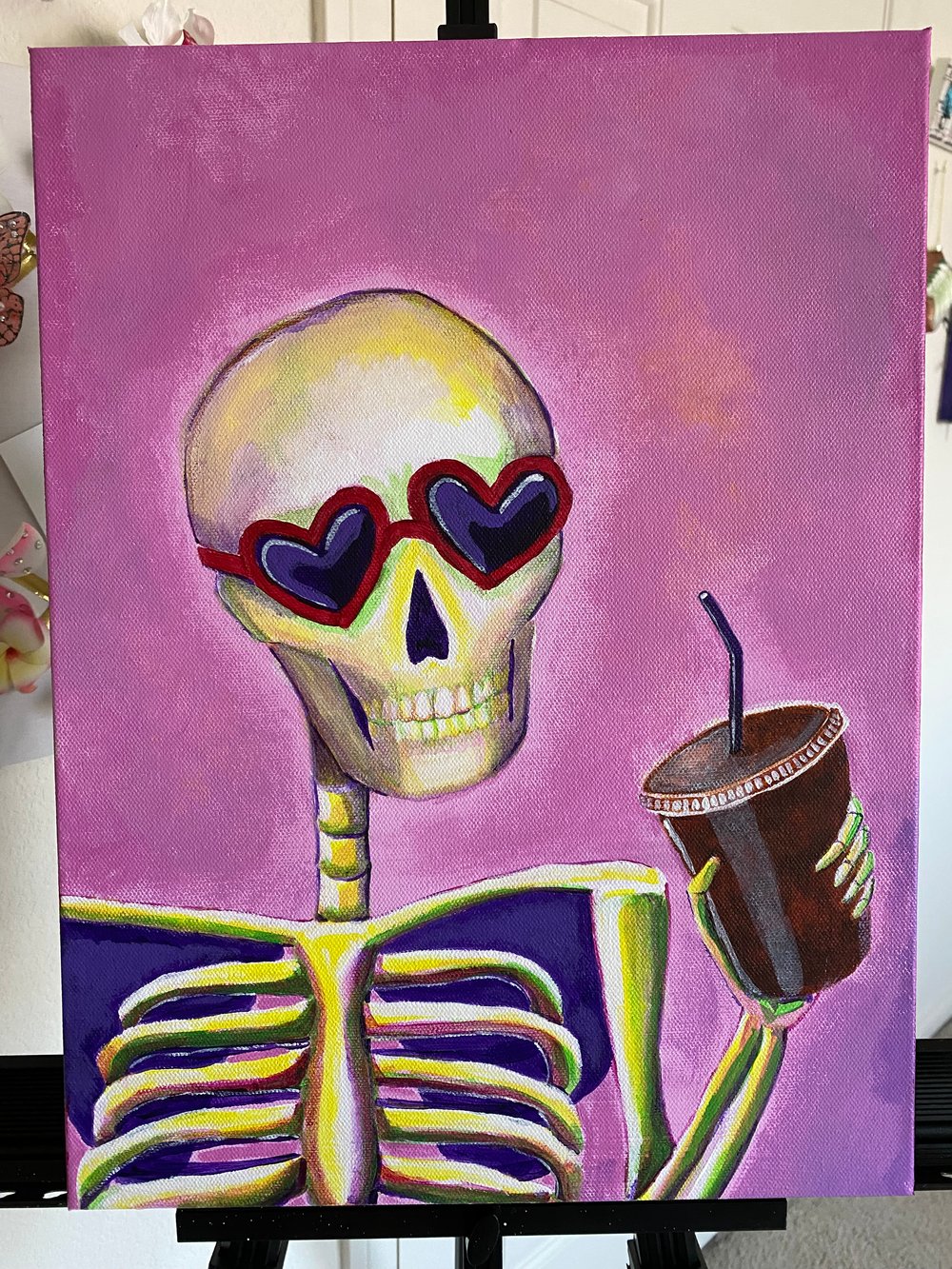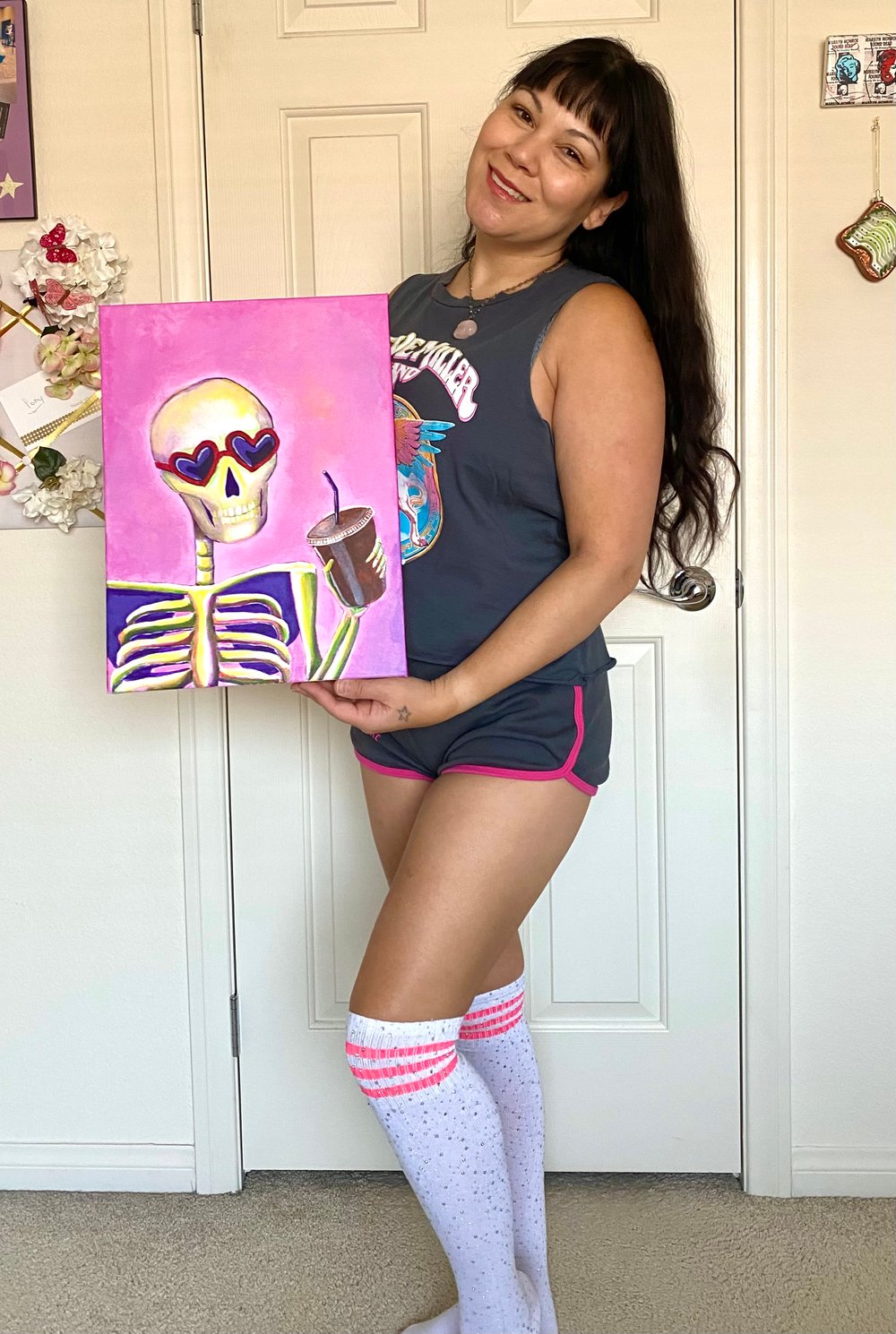 "Now my life is sweet like cinnamon..." These are the Lana Del Rey lyrics that inspired the creation of Cinnamon Skelly. Donning heart shaped sunglasses and sipping a refreshing iced coffee, this is not your typical Halloween skeleton. The colors on this canvas light up the room and bring a touch of the whimsical every time you look at it.
Acrylic on canvas, sealed with varnish. Canvas is approximately 16x20 inches. Free shipping on all canvas artworks.