"Are You There?" Original Painting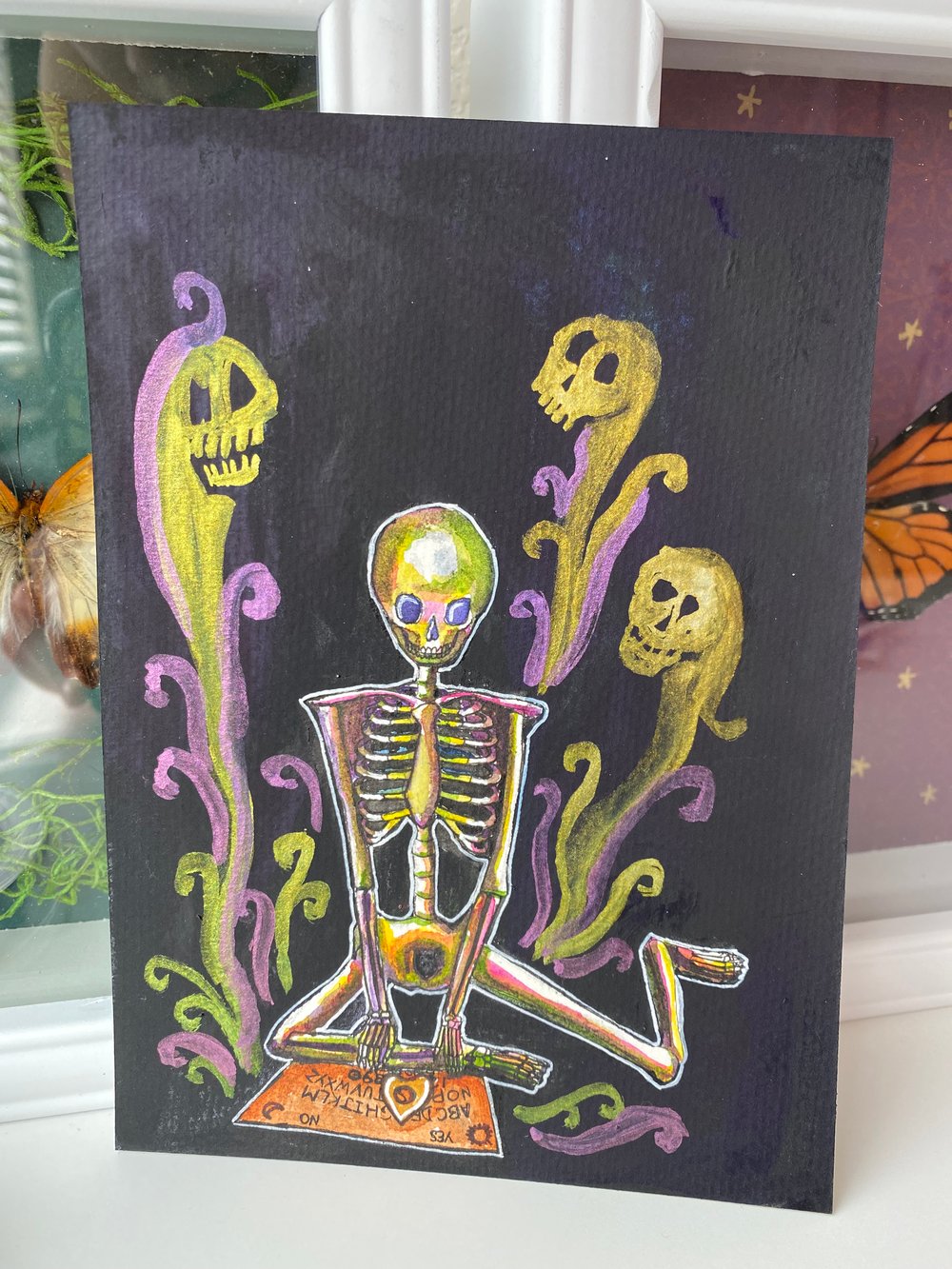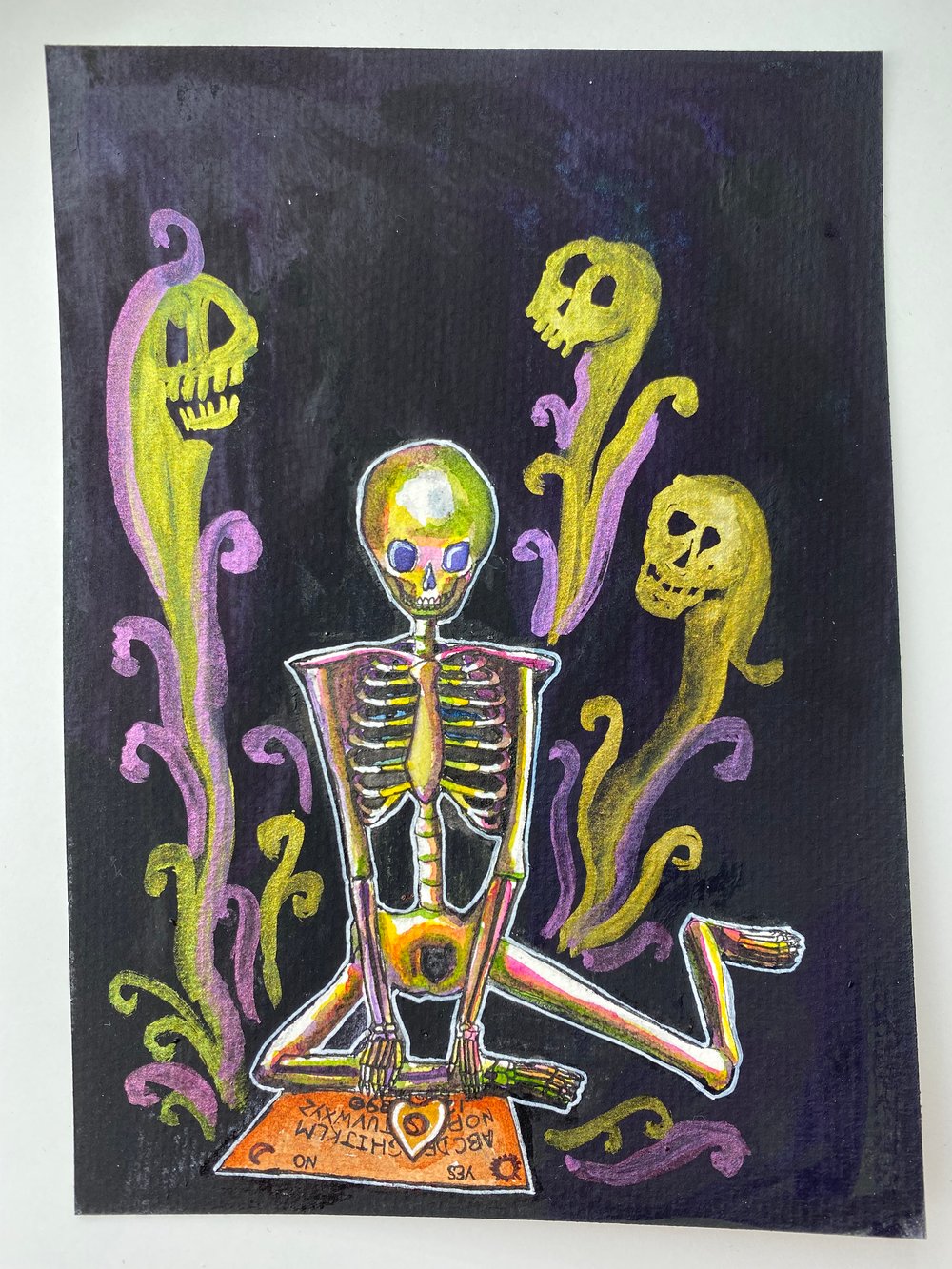 This skelly wants to phone home! That's what ouija boards are for when you're already in the afterlife. Three whimsical ghosts surround the skeleton who has summoned them. Ghosts are captured in iridescent paint that may appear gold or green, depending on the light (see photos).
Original watercolor and ink piece, approximately 5x7 inches, on watercolor paper. Mailed in cardboard envelope to help prevent bending. Artist signature on back.